Posted on
By Romy Koster
Posted in baby, blogger, daily life, fashion, girl, hair, hair accessories, influencer, lifestyle, little kids, morning routine, spotted influencer, vlogger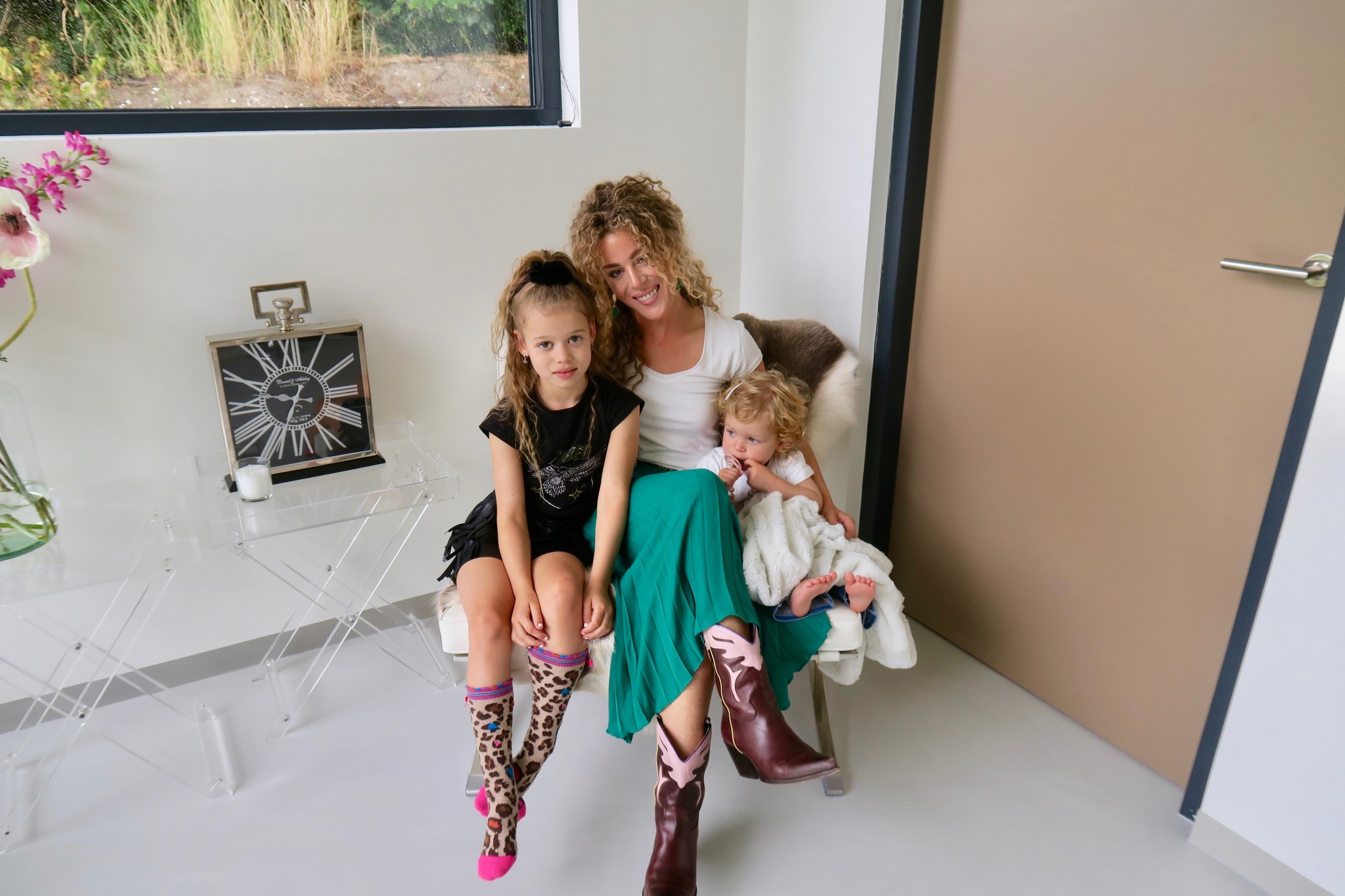 Every month we take you into the life of an influencer for a day. This time it is Romy's turn.
Hi, let me first take this opportunity to introduce myself to you. My name is Romy Koster (aka @Romy_Eleonore) and I am a blogger, vlogger and the proud mother of four angels. Although it is a busy - but above all cozy - place, the six of us - three guys & three girls - are well balanced in Home Koster.
New day, new start
It should come as no surprise if I tell you that my morning routine - as a mother of four - starts very early. Where one person claims that it is still night around 5:45 a.m. and turns around for a while, I am already brushing my teeth in the bathroom. Why? Because I still believe that tranquility, cleanliness and regularity ensure that I get through my mornings quite relaxed. In my opinion it is important that my kids look their best at all times. I love it when they leave the door fresh, fruity and in all cheerfulness - apart from a grumpy day. Today I am happy to tell you how we get through our mornings peacefully.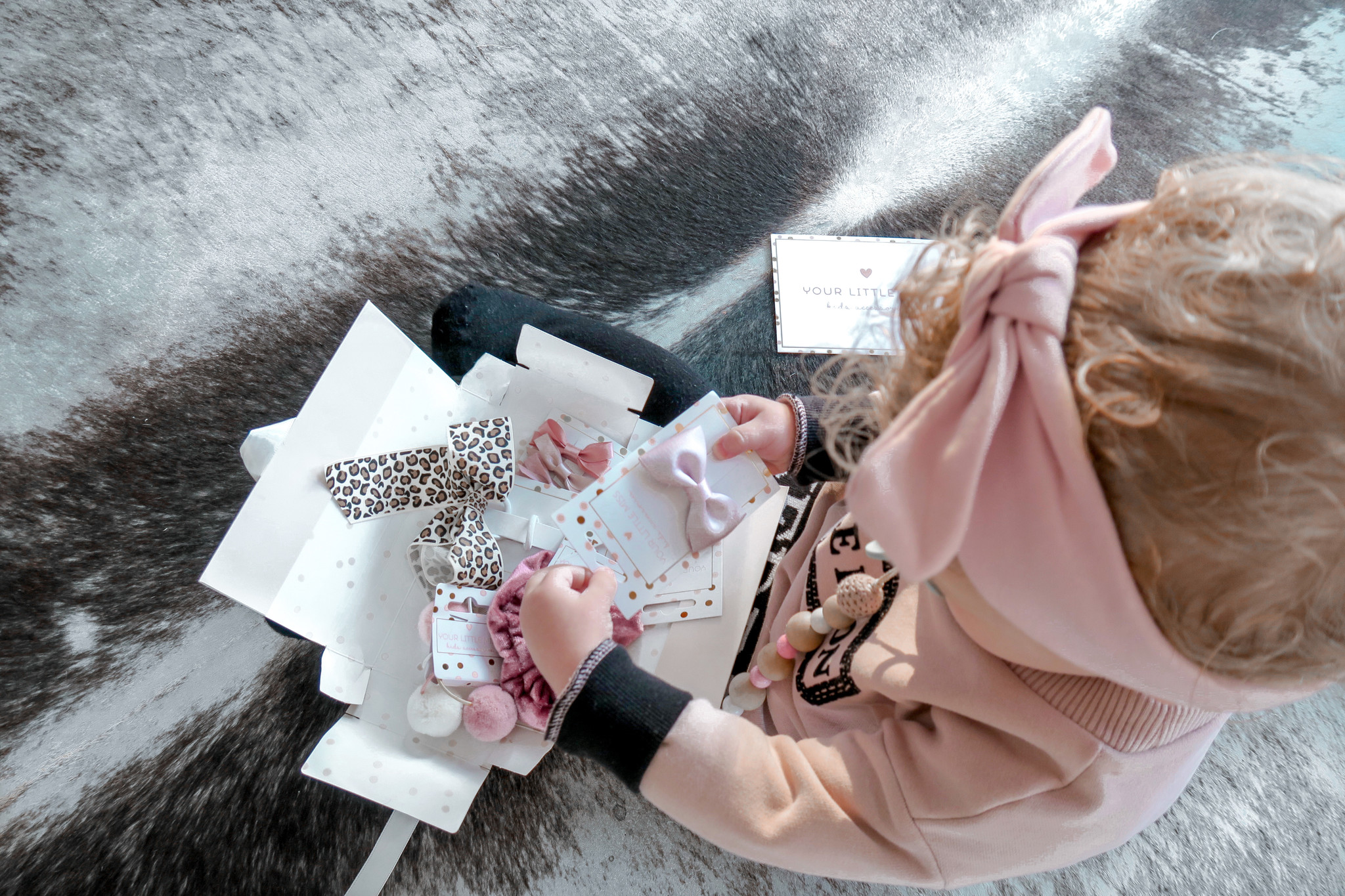 A regular school day
The summer vacation has now started, but for the sake of convenience I am going through a school day with you today. Let me start by telling you that I take the kids alternately to school with my friend. Super nice! I also cheat a bit, since we have a nanny who I will simply call Shirley later in this blog. The arrival of Shirley is not a superfluous luxury, because besides the fact that it is of course super nice for the children, she is with us because of my physical disability.
Early bird
My morning starts, as said, at 5:45 am and then I have strictly one hour to shower, get dressed and to make-up my face. Such a wonderful moment for myself. Around 6:30 am the rest of the house wakes up and the children crawl into bed with daddy.
Favorite hair accessories Anne-Fleur
At 6:45 am I call the kids in turn to wash, brush their teeth and get dressed. I always start with Isabel (the oldest). Then comes Roderick, who is followed by Noël, to end with our youngest Anne-Fleur. As far as Anne-Fleur is concerned: she is dressed really quick .. Well… she thinks - with her two years - of course, everything is okay. However, she has a clear preference for hair accessories. Hair clips simply make her heart beat faster, while I prefer to have her walk around with a headband. For example, I am very in love with the baby headband with a knot and now let's say .. it looks so cute on her! Although our girl also wears the pink basics hair clips with a lot of flair.
Dress up
While I'm busy with the kids, Shirley is preparing breakfast. I take about 45 minutes to prepare the children. Every morning, after freshening up, they are extensively massaged - rubbed - with oil and they enjoy it immensely. Isabel and Roderick are now dressing themselves and that ensures that I can prepare the youngest two in peace.
Favoriete hair accessories Isabel
Isabel will be eight years this summer, so nowadays she wants to decide for herself what to wear and what I do with her hair. Isabel can decide how she wears her hair on weekdays and I can decide on the weekend. Isabel's favorite hairdo are two braids that she loves to decorate with Your Little Miss's handmade, gold-colored hair clips. My preference is a bun or half updo with a velvet scrunchie from Your Little Miss.
Something for everyone
We are a huge fan of Your Little Miss and why? Because they have the nicest and hippest hair accessories for a good price. Even more fun is that they also sell very nice sets of hair clips in sassy prints and in lovely colors. I say "something for everyone". So for all mommies and mommies to be .. this is THE address for the best hair accessories!
The look and feel
Good preparation is half the work. In the evening I choose the clothes for all children with the exception of Isabel. I make two sets for her, so she can make her own choice. Of course she can choose the hair accessories of the day herself. After all, it's the accessories that complete the look haha.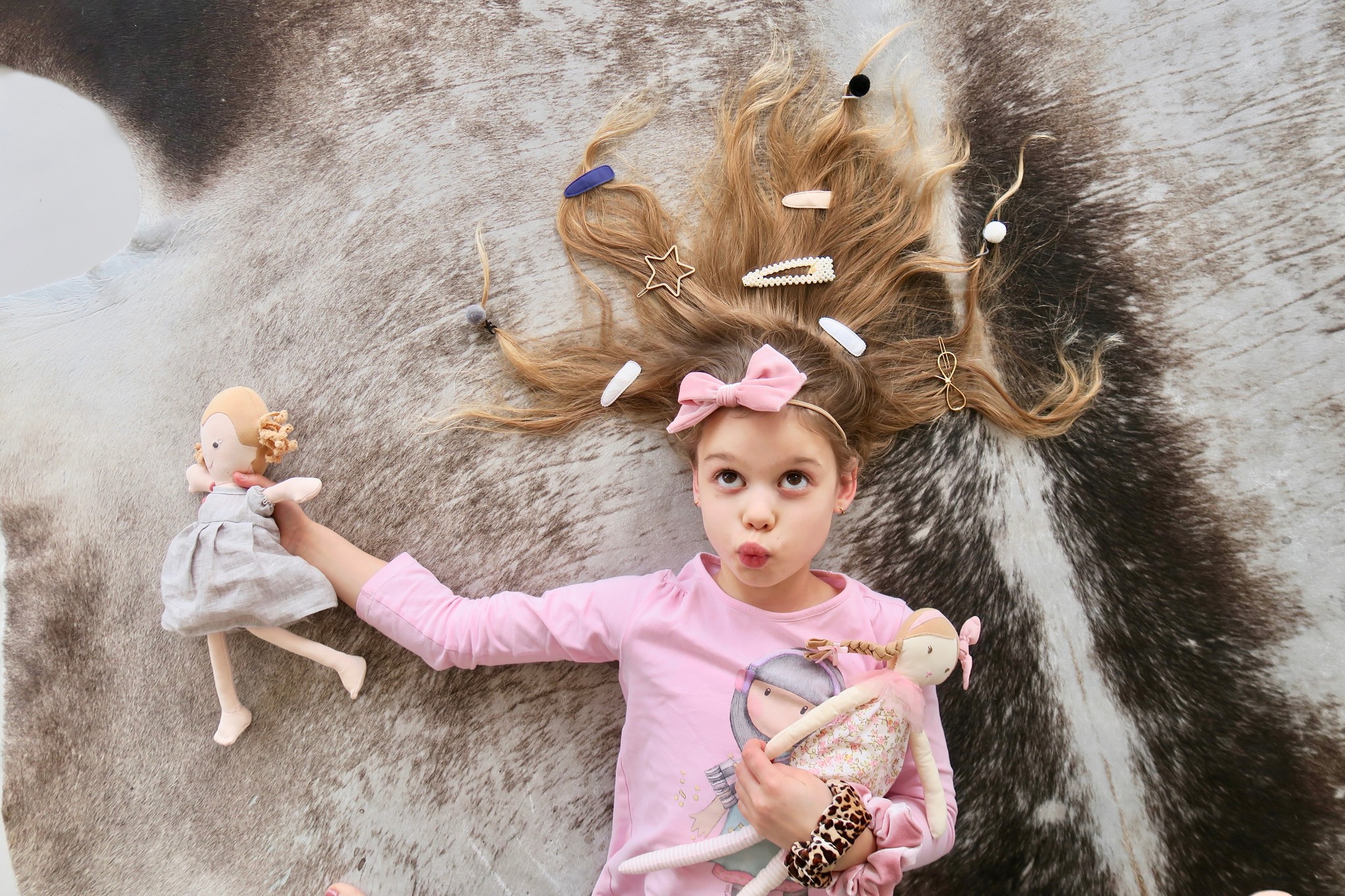 The day can begin
Everyone sits fresh and fruity at the table around 7:30 am. I attach great importance to having breakfast together in peace. Shirley and I then go through the day with the children. Always nice to know what is on the schedule and whether the children want to meet up with a friend. Around 7:40 am they have had their food and drink and it is time for a toilet moment. Then they put on their shoes and jackets. The days that I have to drive, we leave around 7:50 am. The days that the children are picked up, they leave around 08:00. This mom has a nice tight schedule, but it ensures a lot of peace and that makes relaxed children. That's all that matters.