Posted on
By Manouk van Nistelrooij
Posted in blogger, daily routine, fashion, hair accessories, hairstyle, influencer, kids, little girl, mom life, momfluencer, spotted influencer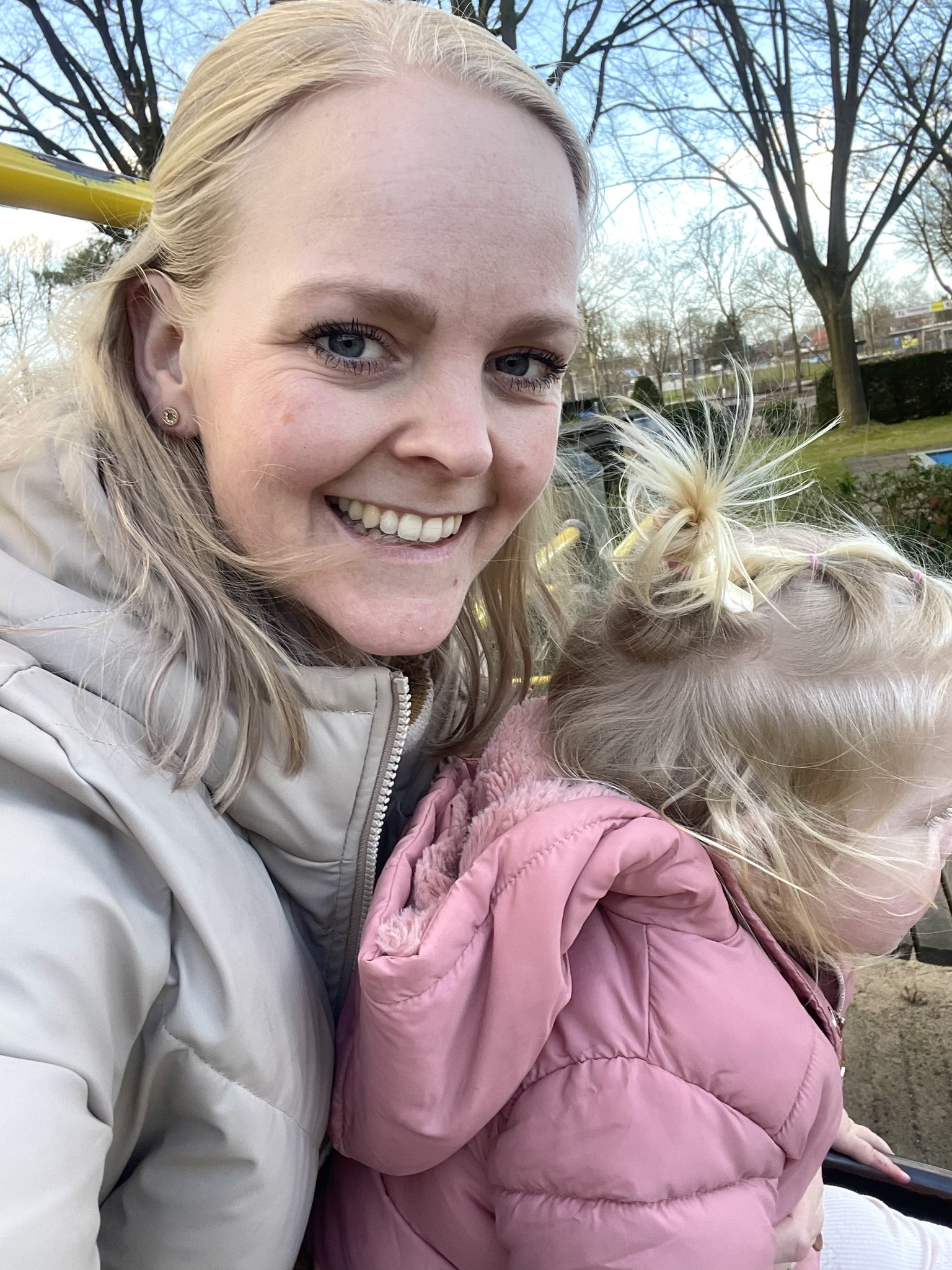 Every month we take you into the life of an influencer for a day. This time it is Manouks turn.
Introduce yourself..
My name is Manouk (@liefs.mamanouk), married to Koen and together we have a very sweet little girl of just 2 years old named Cato. We love to tidy up together, so of course hairdressing is part of that. Every outfit needs a different hair clip/hair tie, because how nice is it when it all just matches each other?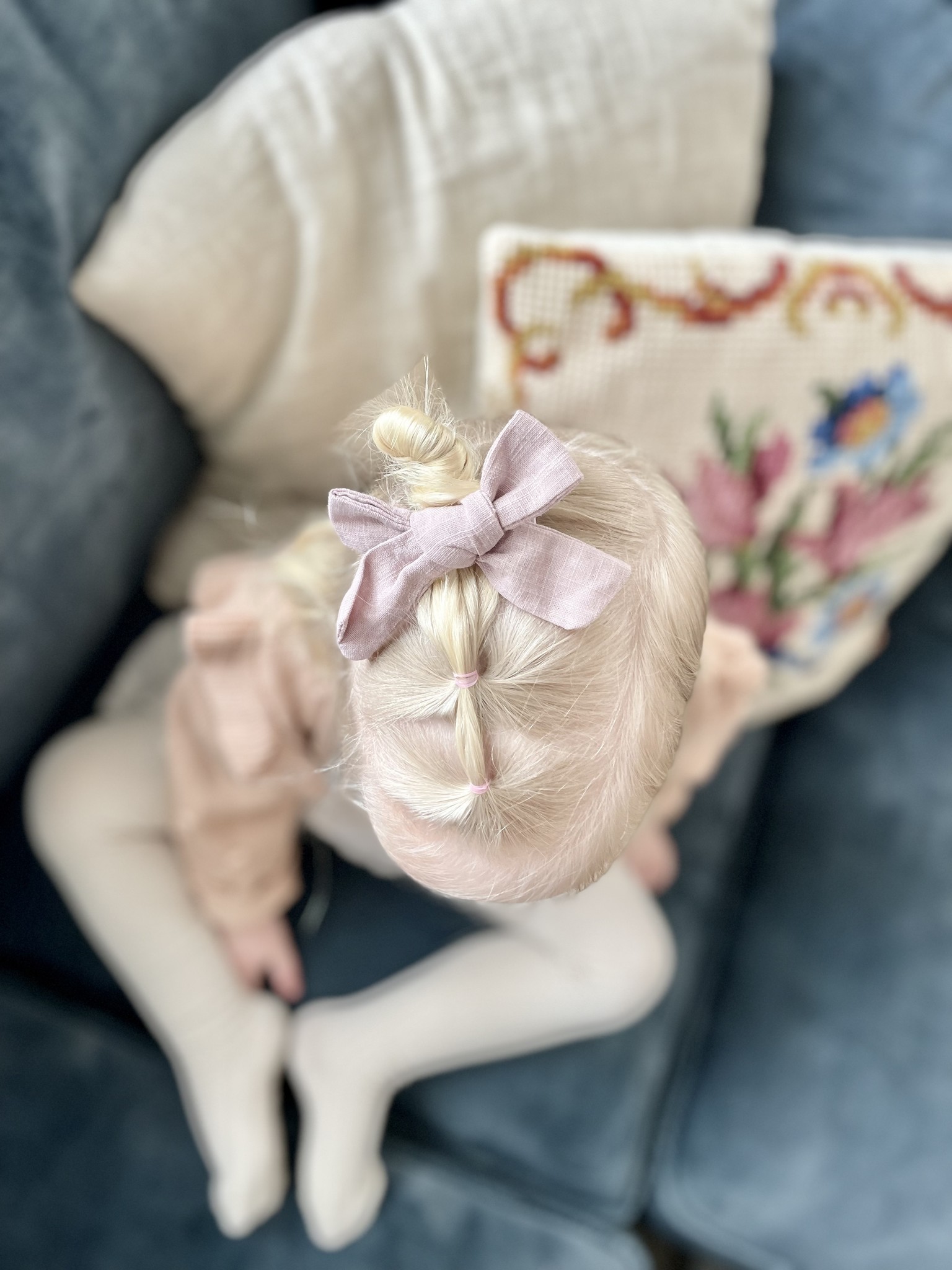 Morning routine
I am currently a full-time stay-at-home mom and work in the evenings as a brand ambassador for a clothing brand, but generally I am always at home with our little daughter Cato. Our days start the moment Cato feels like waking up, which is usually around 7:30/8:00 AM and I think that's a great time! We start the day nice and quiet by waking up together on "the big bed". Once we are refreshed and dressed, we move ourselves downstairs for breakfast and coffee. Cato then often asks if we are going to "have coffee", because that's what she likes to do every day haha. When I'm scheduled to go shopping, we often make a stop at a big store and Cato can play nicely in the play corner. 
Afternoon routine
I usually make sure we get back home around noon, so our girl can go to bed for a while after lunch. She can still use her afternoon nap (and secretly so can I), so after lunch she takes a rest and I can clean up a bit in and around the house. When she is awake again, we eat a snack together and have a drink. At the end of the afternoon she is always allowed to watch a movie, so I can cook in peace. I personally like to have dinner ready as soon as my husband gets home from work. Cato is also always very happy when her daddy is home again. They have a whole ritual together and I think that's secretly very cute!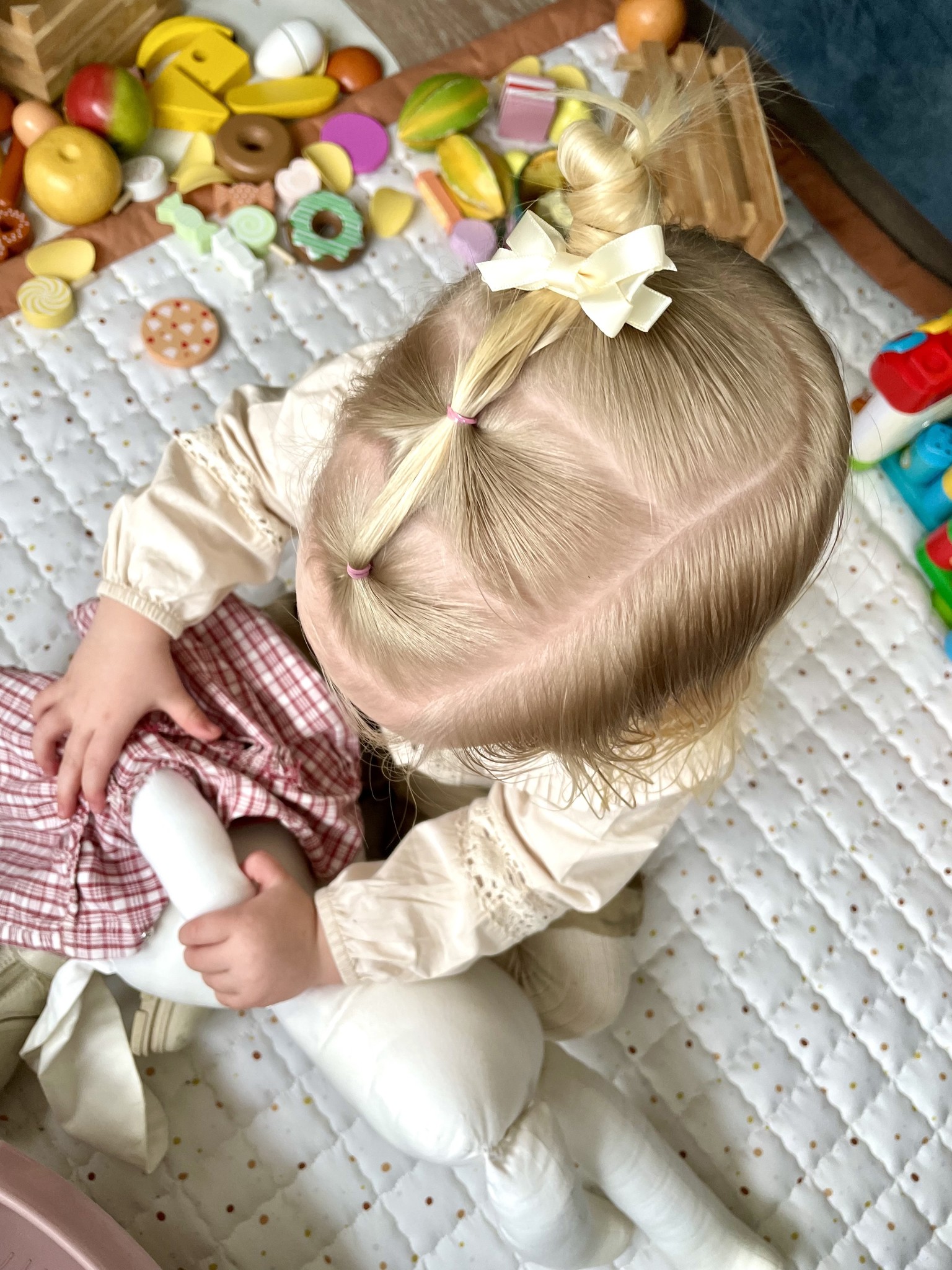 Evening routine
As soon as he comes home, Cato runs up to him and she says, "Daddy, different clothes." My husband goes to work every day in a suit and as soon as he gets home, he changes his clothes. Cato then often goes upstairs with him so I can continue finishing dinner. They then have the greatest fun together and start "flying" and frolicking. They have their 1-on-1 moment and I have the peace and quiet to continue preparing everything: ideal division of roles! When we finish eating, we get Cato ready for bed almost immediately. She is often in bed before 7 PM (not because we tell her to, but she just can't take it any longer). Our evening ritual is therefore very short, because Cato prefers to just lie down and sleep right away. No long rituals for us, but possibly a bath, pajamas on, teeth brushing, a cuddle and kiss, music on and sleep.
Favorite hair accessories
I myself am a huge fan of the small hair ties with bow. They are super convenient to use, nice and flexible yet sturdy. With the fine hairs of the little ones, this is really ideal! And the nice thing is that the hair is immediately provided with a nice bow, since it is attached to the elastic. No more messing around with hair clips, haha!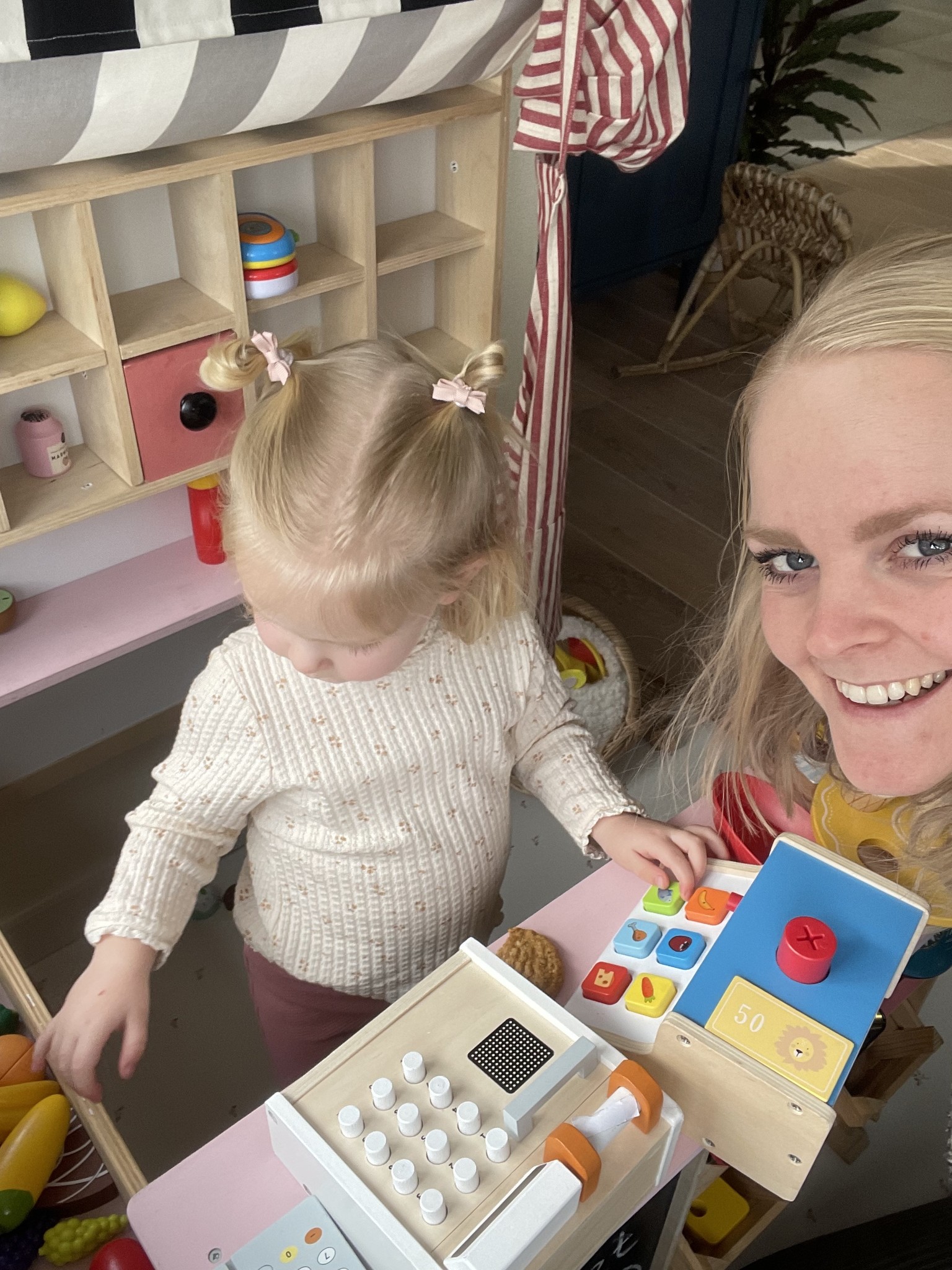 Hairstyles
If we have to be quick, it's often buns or a ponytail. I then finish these off with the hair ties with a bow, so you immediately have a nice hairstyle. If we have more time or have something fun planned, I like to pay more attention to her hair and try to make something beautiful out of it. Often it becomes a braid or several pigtails that I attach together. Cato has a large collection of hair clips that she can choose from and I like to add them. That makes the hairstyle just that little bit more finished in my eyes.
Nice and good quality
I am more than satisfied with the hair accessories, everything looks nice and everything is good quality. The hair clips and hair ties do not break easily, so you can use them for a long time! Highly recommended if you ask me.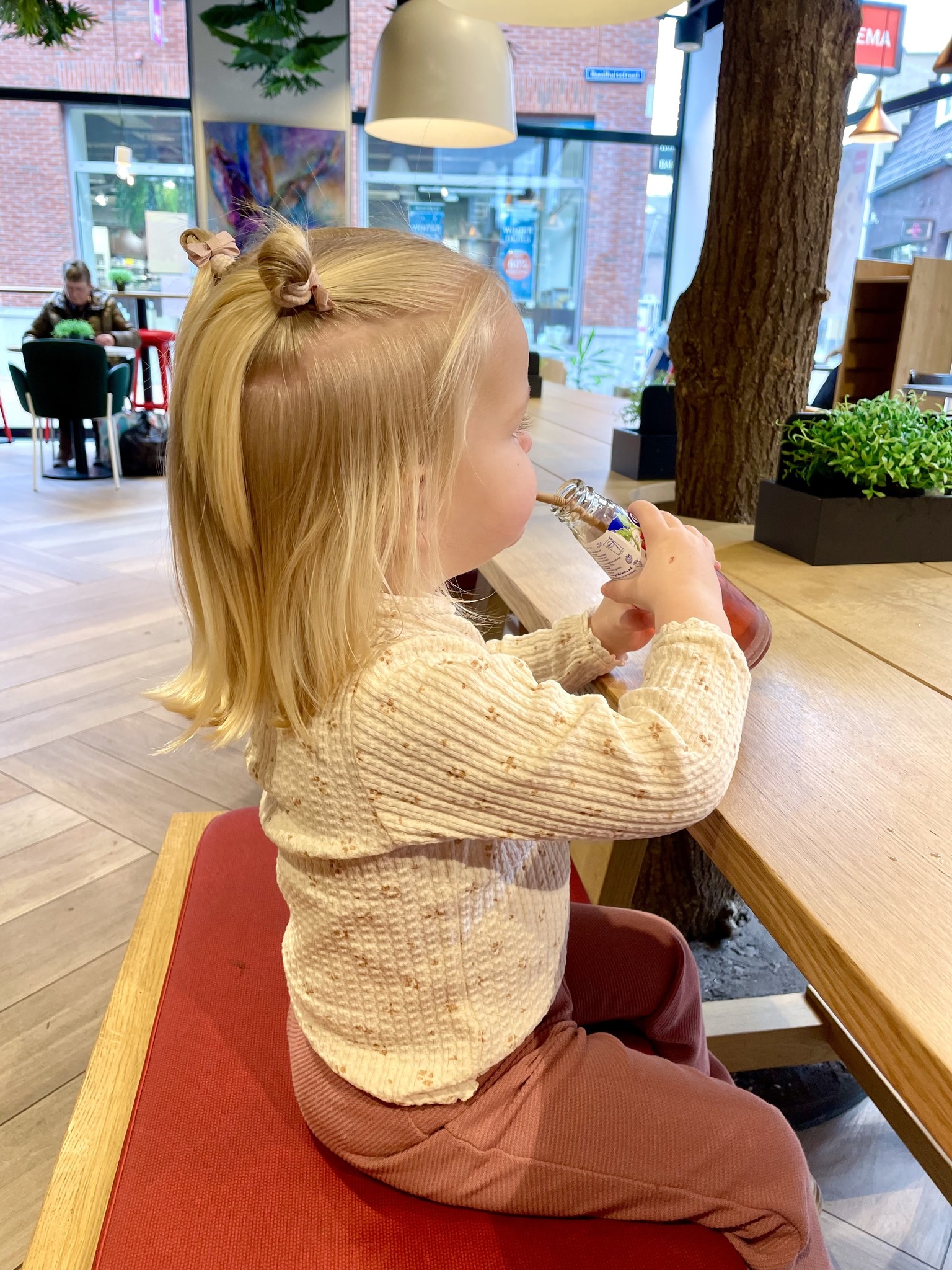 Love,
Manouk
Instagram: @liefs.mamanouk