Posted on
By Nathalie Schuerman
Posted in blogger, daily routine, fashion, favorites, hair accessories, hairstyle, influencer, kids, little girl, mom life, momfluencer, mommy, spotted influencer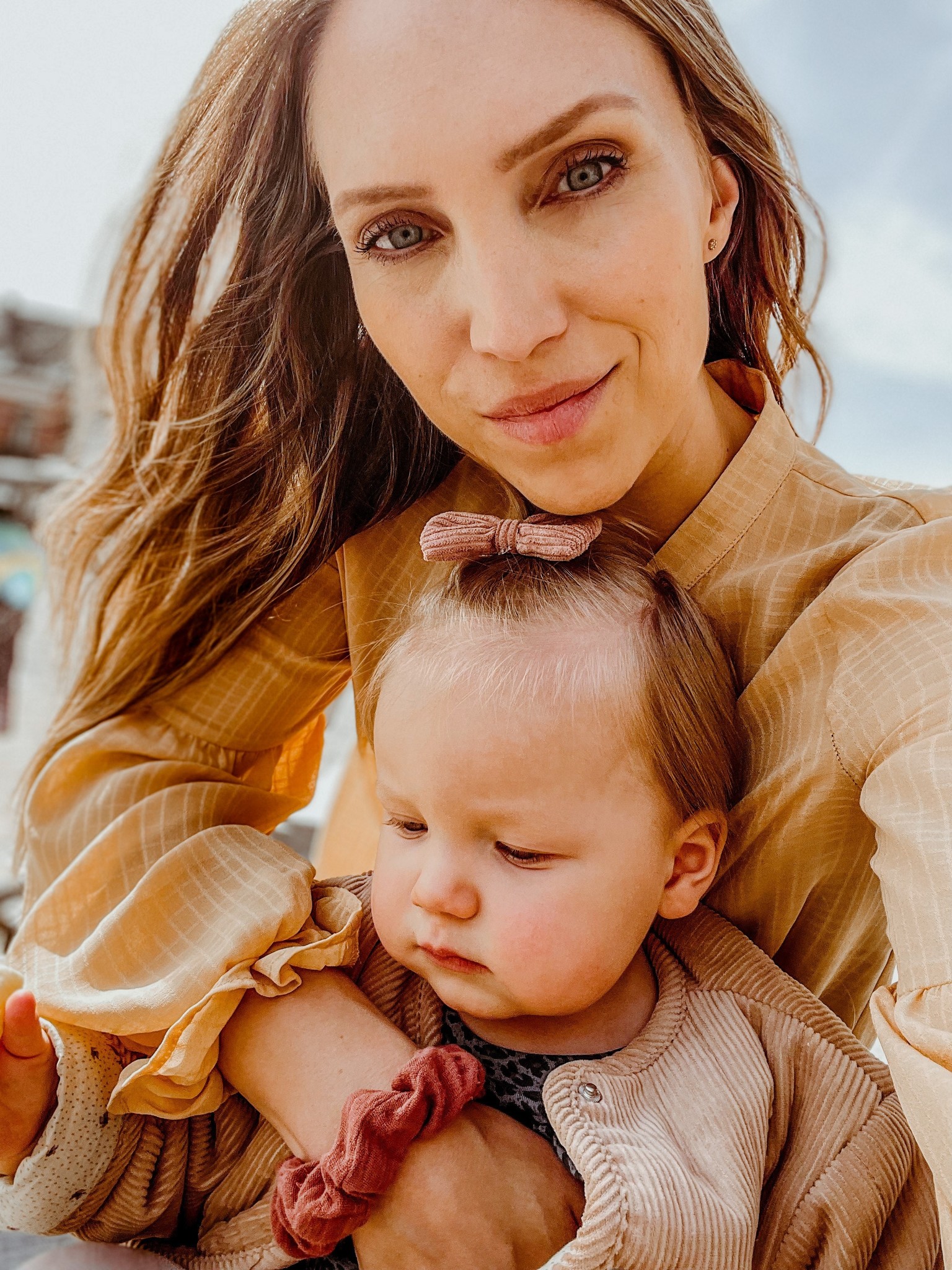 Every month we take you into the life of an influencer for a day. This time it is Nathalie's turn.
Introduce yourself..
Hi! My name is Nathalie (@nathaliekeerdrie), 34 years and proud mom of two cheerful minis: Amélie (5) and Féline (1). I work part time as a policy researcher and the other half of the time I spend completely with the girls. I have deliberately chosen this, because I prefer to be as close as possible to them during their first years of life. Besides being a mom, I have a blog account (@nathaliekeerdrie) where I share honest and recognizable stories about the different roles we fulfill as women. This account is accompanied by a nice feed. I also give a lot of tips, lifesavers and post cool giveaways there. In short, everything to make the lives of other women a bit easier and (even) more pleasant!
Daily routine
Every day is different, but we try to keep as much rhythm as possible for the minis. We get up at the same time every day (6:50 am, yes!) and naps, meals and evening sleep are also (as much as possible) at the same time. That works fine for everyone, because then there is predictability. I currently work part time so I spend as much time with the girls as possible and then try to find a good balance in housework and doing fun things. For example, we really like going to the zoo or baking cookies. At the weekend there is dance class and the rest of the time we try to enjoy it very consciously with the family.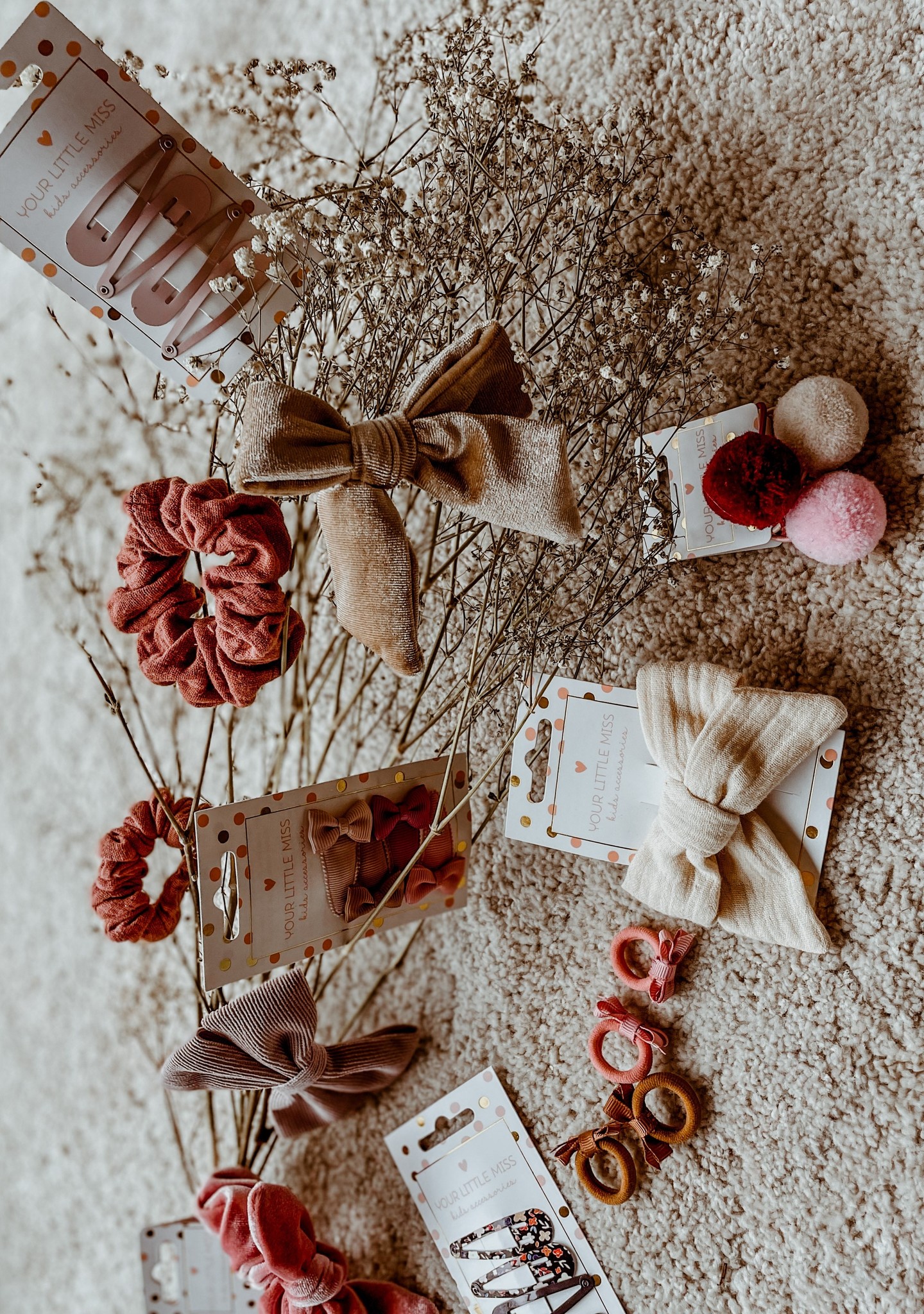 Hair routine
My oldest has curls and nothing is as beautiful as a curly ball with a simple velvet bow from the model "Tess" in it. That makes it extremely romantic and a real 'girly girl'. A braid with a bow or beautiful hair clip also looks great with a dress. When she is wearing a slightly more edgy outfit, she often wears a high ponytail with a pretty scrunchie. Think of the model "Charlie" with muslin fabric!
Favorite hair accessory
I'm so glad the girls both have long enough hair to do something fun with it. The hungry little one likes to put everything in her mouth, so the hair clips must be big enough. The alligator clips from Your Little Miss are sturdy and certainly large enough. They are so very cute! In the store she is constantly approached about how sweet she looks and how cute her hair clip is!
Affordable and wide range
The big advantage is that the range of Your Little Miss is huge. There is always something to your taste. Also very nice that you can twin, both between the sisters and with mom! Another huge positive aspect I think is the price. We often lose hair accessories, because they are exchanged with classmates (yes, really!) or they break and I'm glad it didn't cost a fortune. It's great that beautiful hair accessories are affordable for everyone! The fact that the package is delivered super fast and nicely wrapped is even more nice!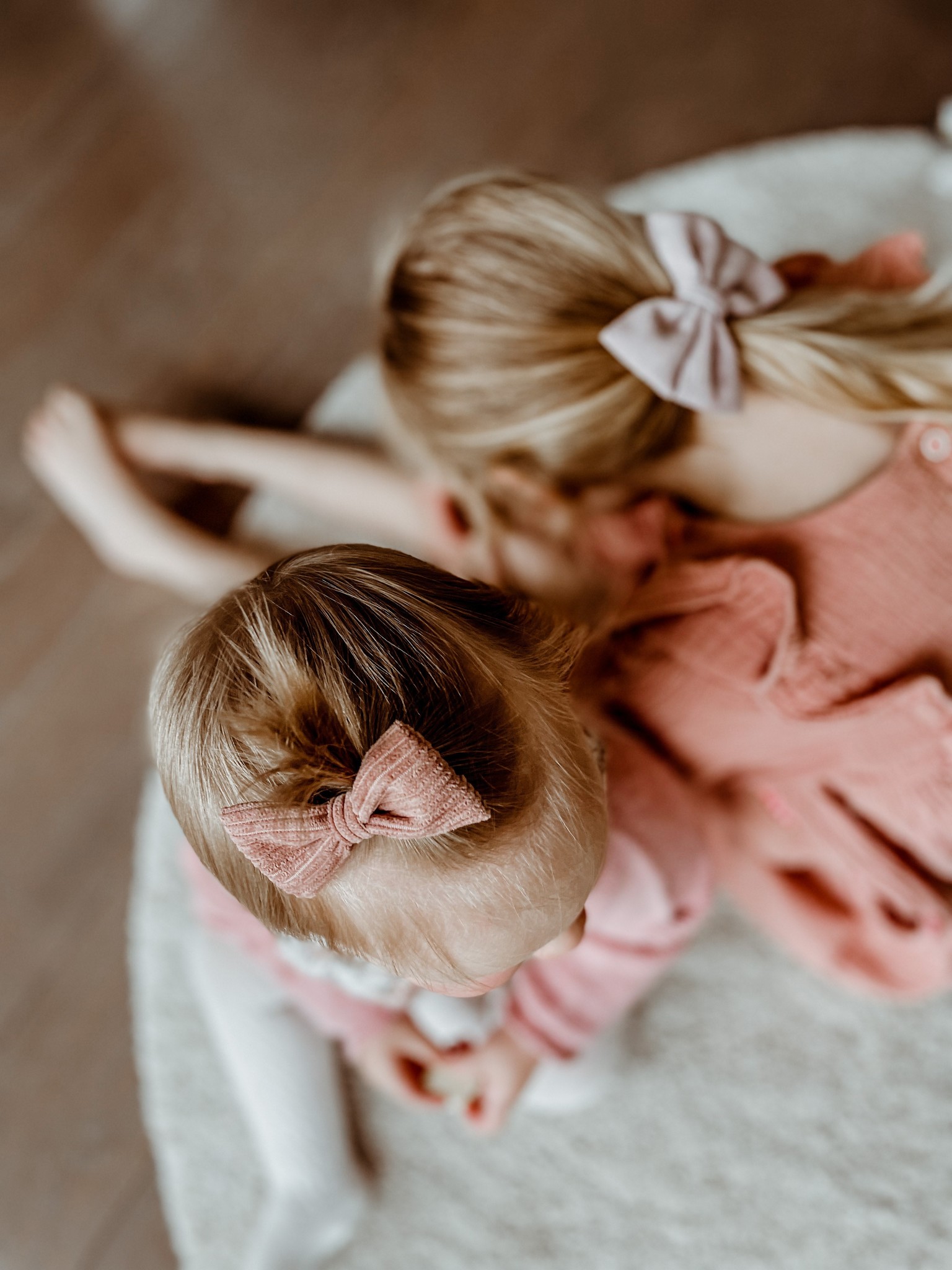 Love,
Nathalie
Instagram: @nathaliekeerdrie