Posted on
By Simone Meijs
Posted in blogger, daily routine, fashion, favorites, hair accessories, hairstyle, influencer, kids, little girl, mom life, momfluencer, mommy, spotted influencer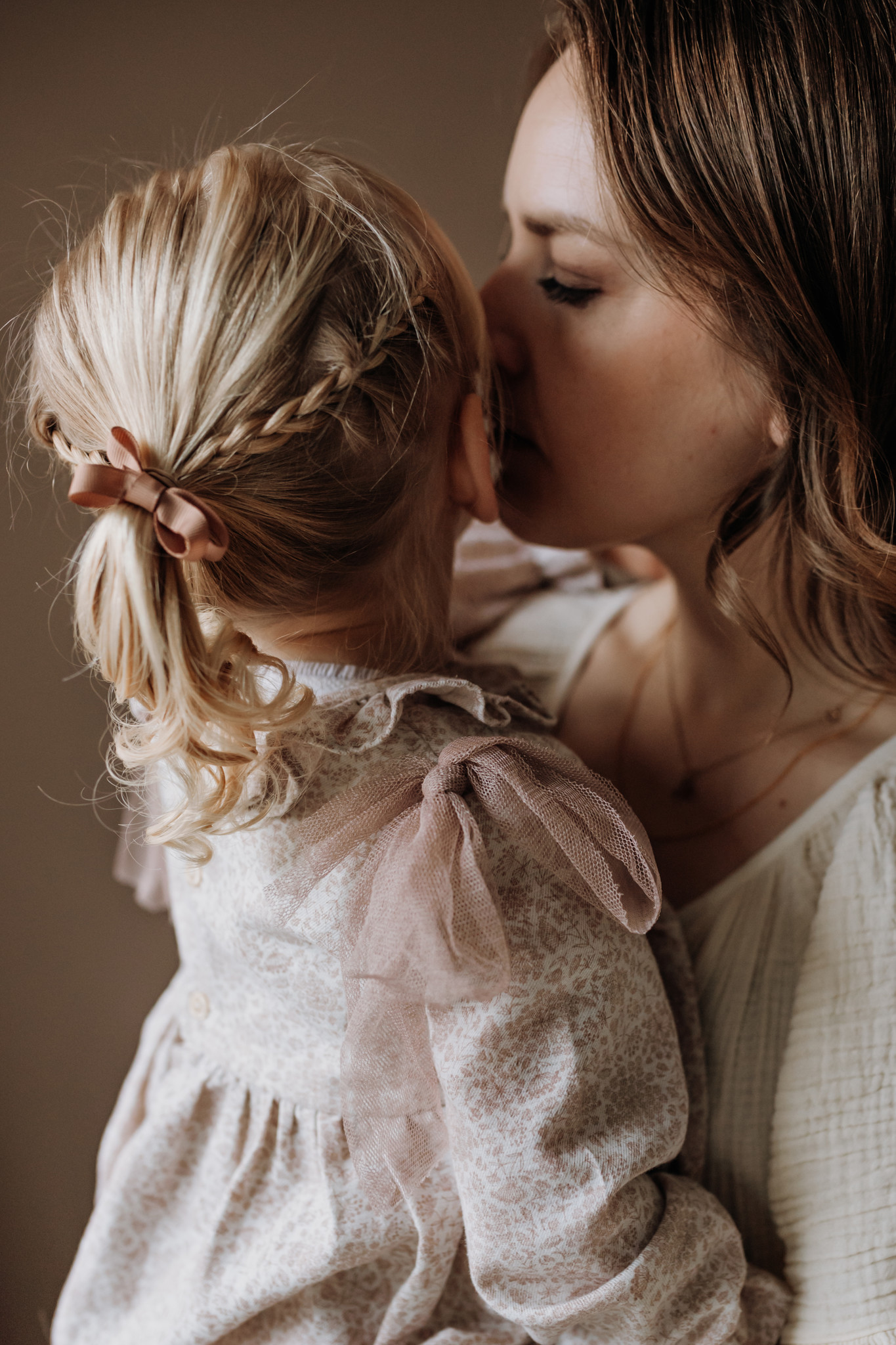 Every month we take you into the life of an influencer for a day. This time it is Simone's turn.
Introduce yourself..
Hi! My name is Simone (@simonemeijs), 30 years, mommy of Quin (5) and Lily (2) and girlfriend of Paul. I have recently been officially registered with the Chamber of Commerce and can call myself a photographer. I work from home so I can spend a lot of time with the kids! I'm taking you into our day, are you reading along?
Morning routine
We always start the day with Lily's yelling: mamaaa! Time to get out of bed. I always cuddle with Lily before I get her out of bed. Then she gets a clean diaper, so that she smells fresh and fruity again! I always give her the choice of two outfits when dressing, because well, madam has her own mind. So she still has the idea that she has chosen something herself. In the meantime Quin has also woken up and dressed for school. Always a little faster than with Lily.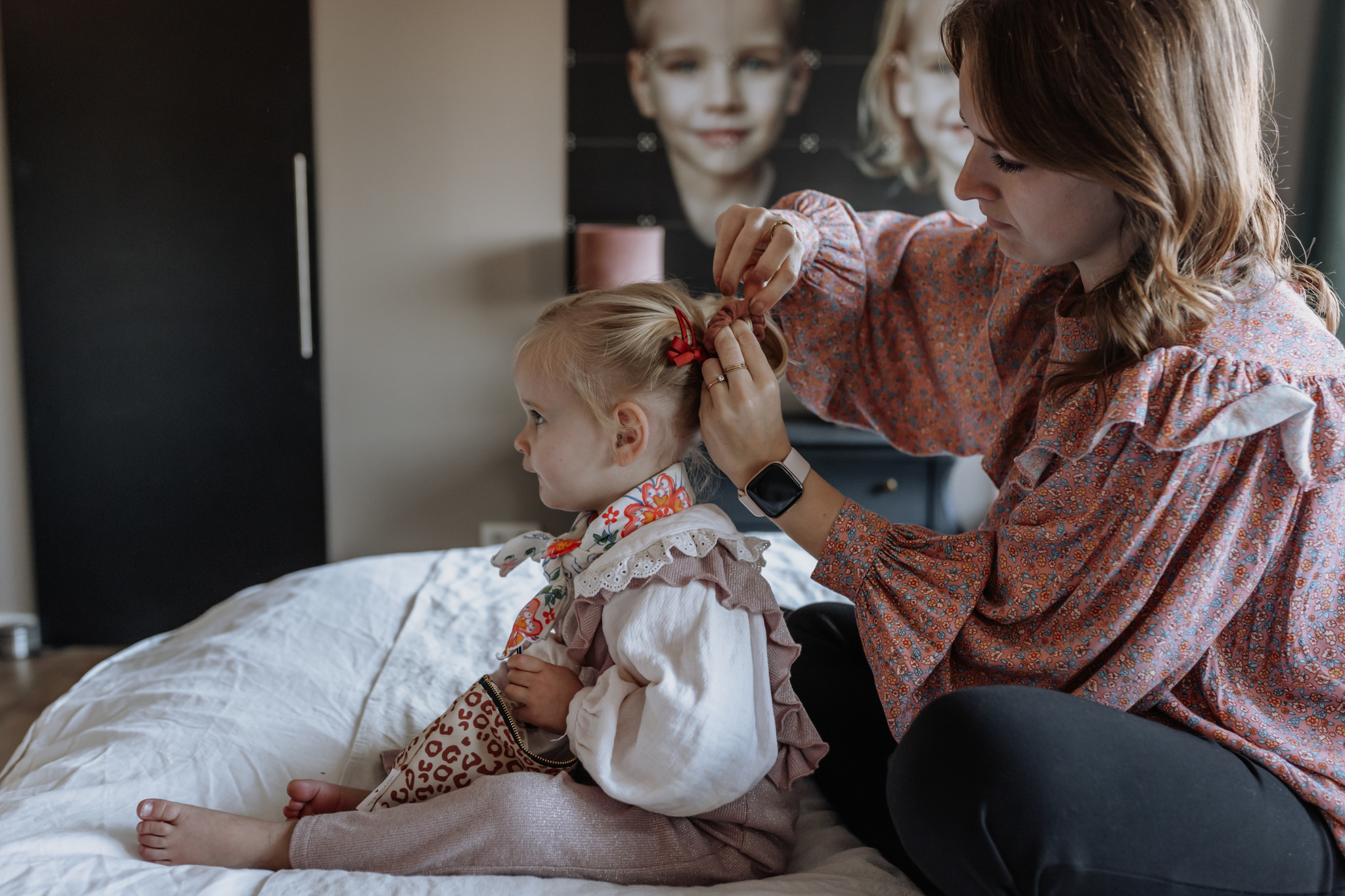 Hair routine
As soon as we are downstairs, I put Lily at the table with a sandwich and Quin watches the TV with a sandwich. This way I can do Lily's hair undisturbed. Because I've been doing this from the start, she always stays still. Since I've been a hairdresser, you can understand that I enjoy doing Lily's hair. I don't like it when her hair hangs loose, because then she's like a slob. That's why I often make a ponytail or a braid. When I braid, I always spray her hair with water. This keeps the braids nice and tight.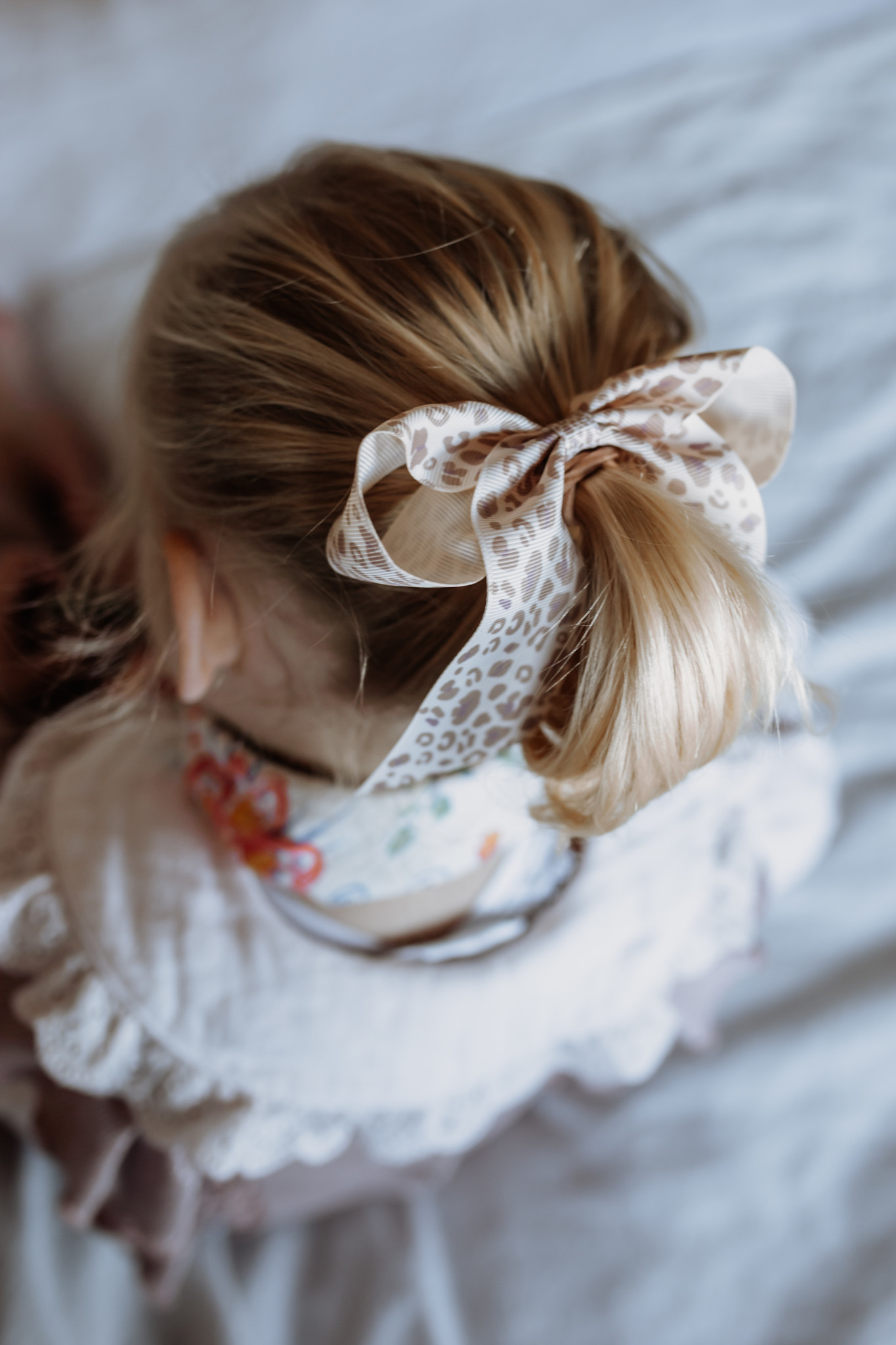 Favorite hair accessories
My favorite hair ties are the basic with bow by model Loïs and my favorite hair clips are the hair clips with bow by model June or Olivia. But really fair? Actually I can never choose so well and I like all hair clips, hair ties and headbands. I always match them with the outfit she's wearing and Lily can choose whether she wants a headband or hair tie.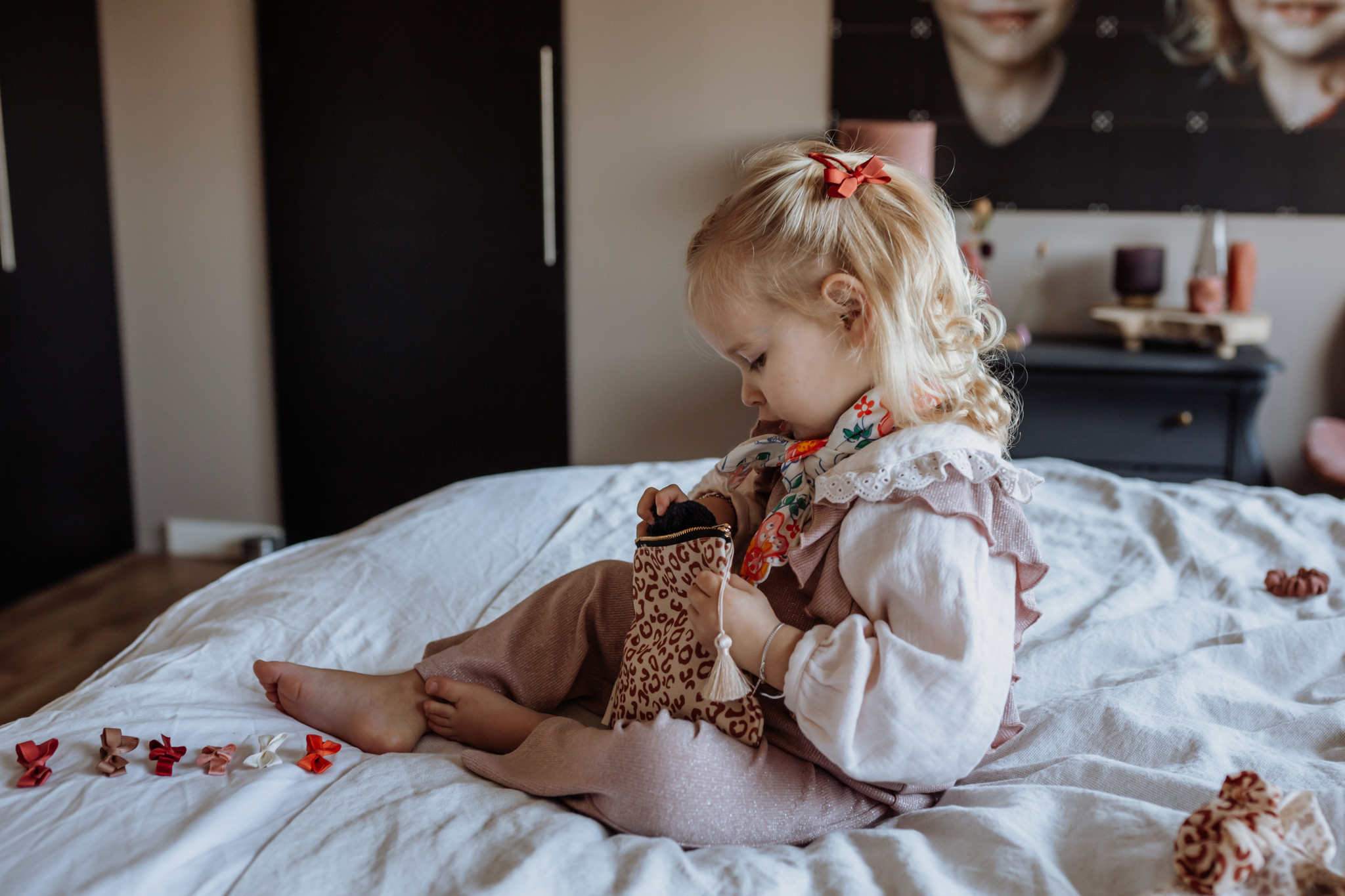 Good quality
I really love hair accessories and Lily has been wearing them since she was a little girl. We have had the items from Your Little Miss since the beginning and we are so happy with them. The items remain beautiful and are of good quality. So highly recommended!
Afternoon routine
Shoes on, jackets on and off to school! After a lot of kisses and hugs, Lily and I cycle back home. When we get back, Lily always indicates what she wants to do. We will play together or she will tinker herself. That way I can work in between. When I have collaborations, we always take some photos in the morning. We have lunch on time, because we have to be at school at 3:00 pm to pick up Quin. We run errands together and then we go home. Quin and Lily play games and/or coloring/crafting together, but sometimes they also have time for the iPad.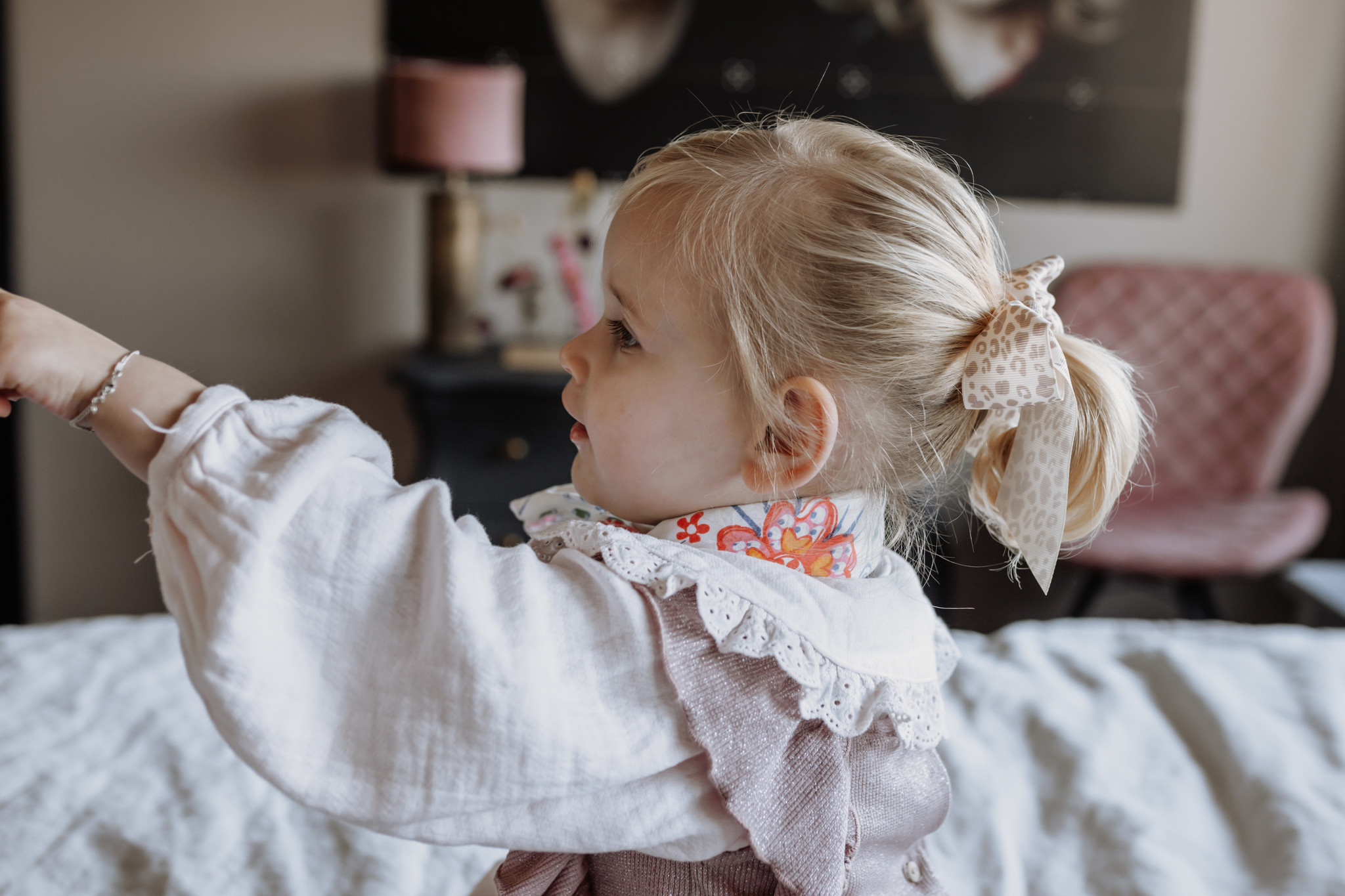 Evening routine
While cooking dinner, one of the two always comes to help. We set the table together and wait for Paul to get home. After we've eaten, we bloat some more and go upstairs. I always put the hair clips back on the hanger together with Lily and put the hair ties back in the bag. Then the children take a bath. When the children get out of the bath, Paul and I dress them for bed and we read a story from a book of their own choosing. What do we do when we come down? Clean up shit! Then we turn on Netflix and curl up on the couch with a blanket and a cup of tea. Enjoy the rest for a while before the new day starts again. I hope you enjoyed reading how our day is going.
Love,
Simone
Instagram: @simonemeijs