Posted on
By Lianne van der Vlugt
Posted in blogger, daily life, daily routine, fashion, favorites, hair accessories, hairstyle, influencer, kids, lifestyle, little girl, mom, mom life, mommy influencer, spotted influencer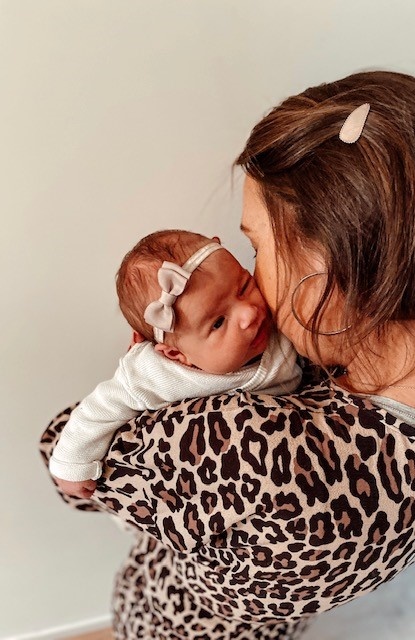 Every month we take you into the life of an influencer for a day. This time it is Lianne's turn.
Introduce yourself..
Hi! Lianne here (30 years old) together with Sven (33 years old) and mother of three lovely kids: Mees of 4 years old, Vive of 2 years old and Flore of two weeks haha! So full house, but so cozy and so nice! Normally I work three days a week and I'm a content creator on my Instagram account @lvdvlugt, but since mid-November I have been on maternity leave and since mid-December we are all at home haha! And think that it will remain that way for the time being .. special maternity period.. but also very nice!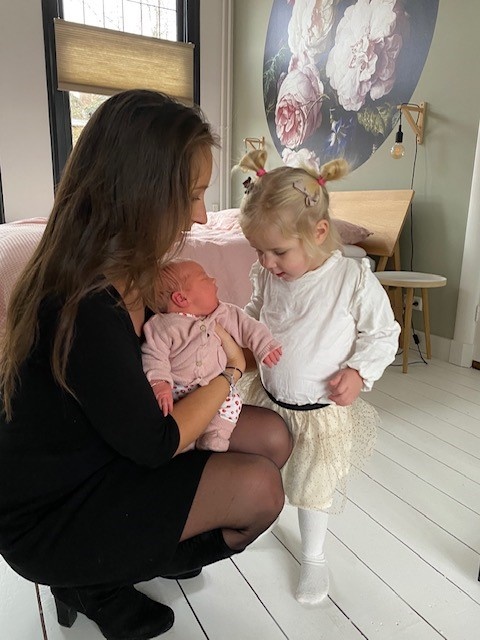 Daily routine
Our day starts late and slowly. The kids can't go to school and daycare at the moment and of course I gave birth to our third child, Flore Philène, two weeks ago! Everything at ease, so around 10:00 we make sure that we get dressed and are fresh and fruity for the day! We always try to do something fun at the weekend. Go for a walk into the forest, on the beach or just a long walk around here, we love it! Weekdays are now different than usual of course (corona), but we just make it fun. We are now more at home because of the little Flore, but the kids don't mind at all. Rummaging around in the house, playing and lots of time for extensive cuddling sessions together.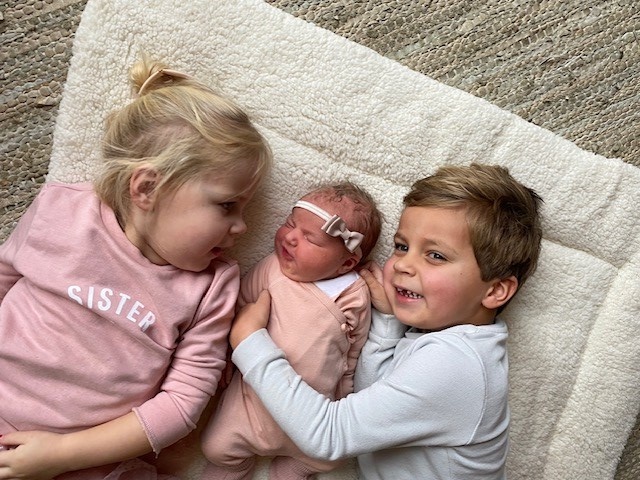 Favorite hair accessories
So I am a real fan of headbands for Flore! I already had this at Vive! The love for headbands has not diminished haha! Favorites now are: the headband with lace or double bow and the velvet headband. Really nice! And the advantage of a newborn? Flore still lets her headbands sit!
I really like the bow hair clips for Vive. We then make a braid in which we put a bow or we make tails or buns with braids. Our favorite of the moment is the hair bow tan! A very nice color and also nice and big. Other favorites of ours are the sets of hair clips. These really come in all colors.
Styling hair accessories
At Flore there is still little to style haha, but I really enjoy showing her hair and putting in a nice headband. When her hairs get longer, I think the baby hair clips are very sweet. With Vive, loose hair and a headband is really impossible haha. Her hair gets in the way and after an hour it is a wild forest without a headband, unfortunately. That is why she can choose in the morning what kind of hair she wants: buns, tail (s) or a braid. Not that I can braid haha, but a loose braid just works. Then she chooses the hair clips herself and she looks completely beautiful.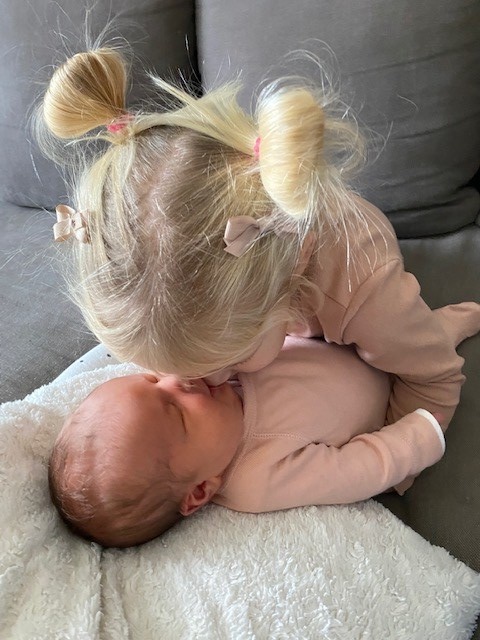 Something for everyone 
Your Little Miss has a lot of choice and so much beauty! From newborn to fun for yourself. They also have all items in many different colors, I think there should be something for everyone to find. Nice prices and also many nice offers.. In any case, we can't get enough of it and continue to add to our collection haha.