Posted on
By Andrea van der Meer
Posted in blogger, daily routine, fashion, favorites, hair accessories, hairstyle, influencer, kids, little girls, mom life, momfluencer, mommy, spotted influencer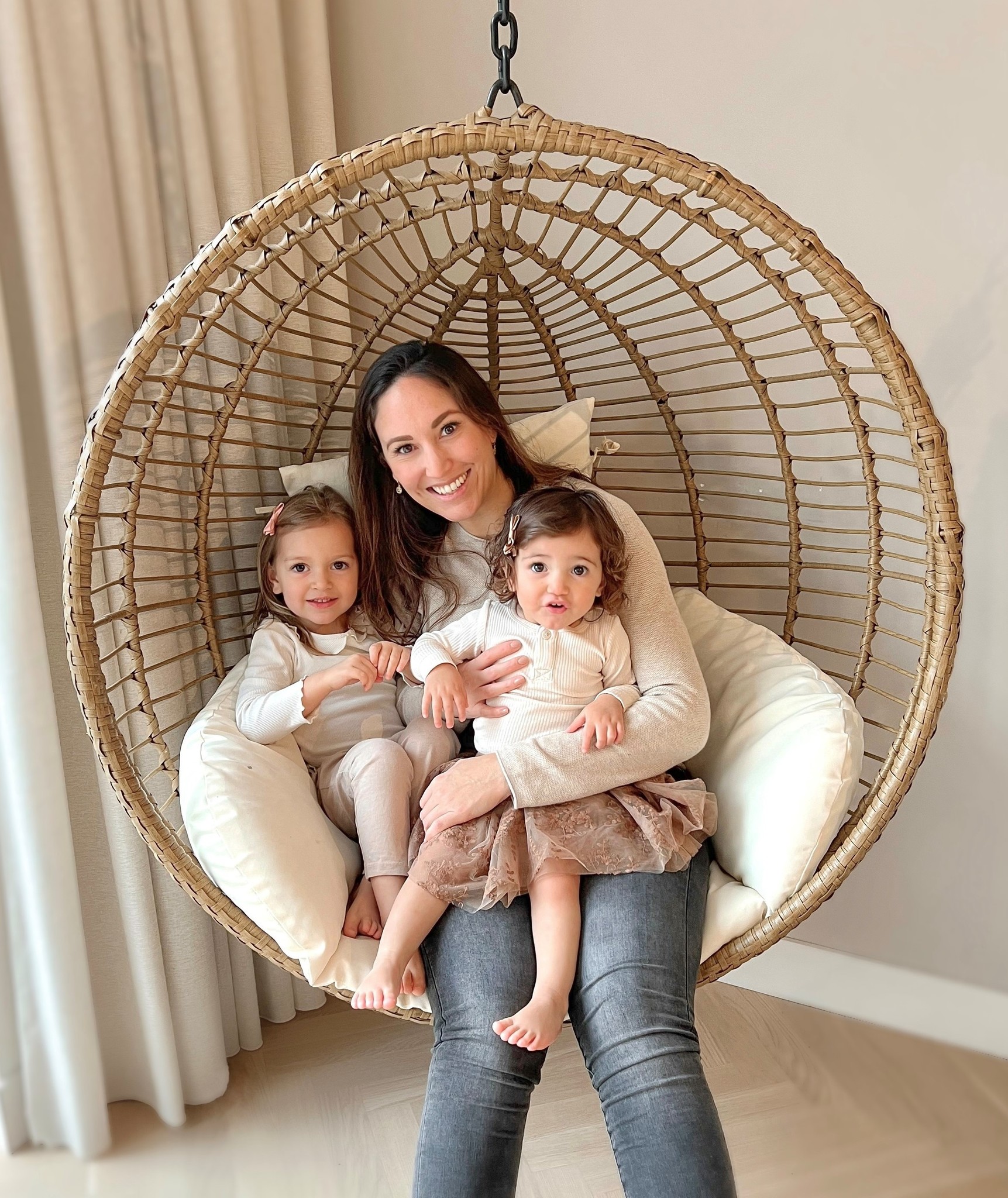 Every month we take you into the life of an influencer for a day. This time it is Andrea's turn.
Introduce yourself..
Hi! I'm Andrea (@andrea.vd.meer) and proud mommy of Féline (3) and Loua (1). I'm married to Robert (with whom I have been together for 16 years) and we live together in Alphen aan den Rijn, where we bought a beautiful energy-neutral house in the middle of the city center a few years ago. I work full-time as a freelancer and have worked for several companies. In addition to my work as an interim manager, I run the company Félou Family Houses together with my mother and my husband. We make and sell everything for doll houses.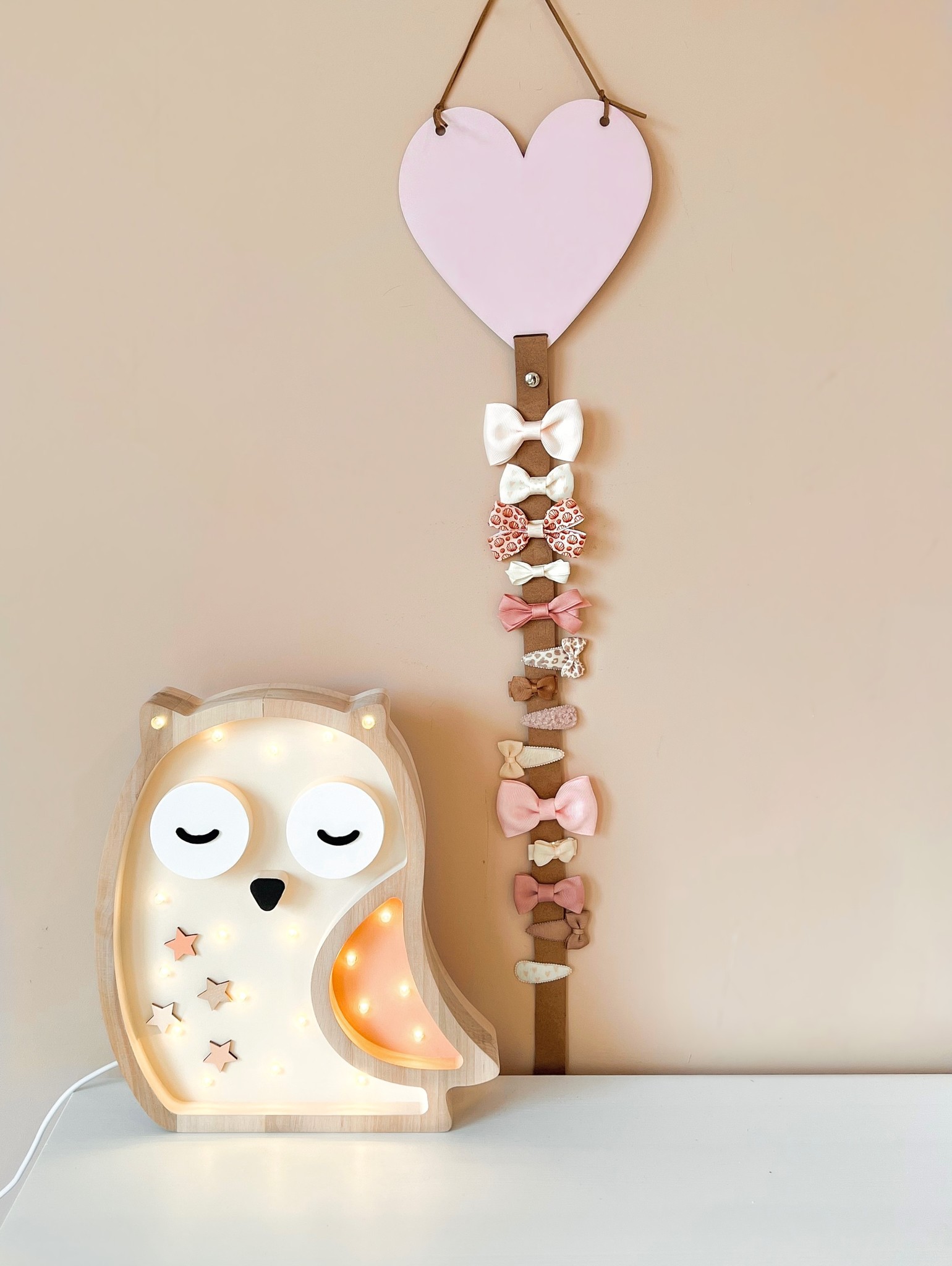 Daily routine
The girls are real early birds. Every morning they are awake between 6 am and 6:30 am and then the day begins. Féline likes to eat kaiser rolls, so I often bake them with her in the morning. Because we are always up early, we have plenty of time for that. We always have a nice breakfast together at the table and afterwards my husband takes the children to the daycare or grandparents and I leave for work. We alternate collecting the girls and we spend the evening cooking, eating and going through the day together. Then take a bath, read a book and do the bedtime ritual.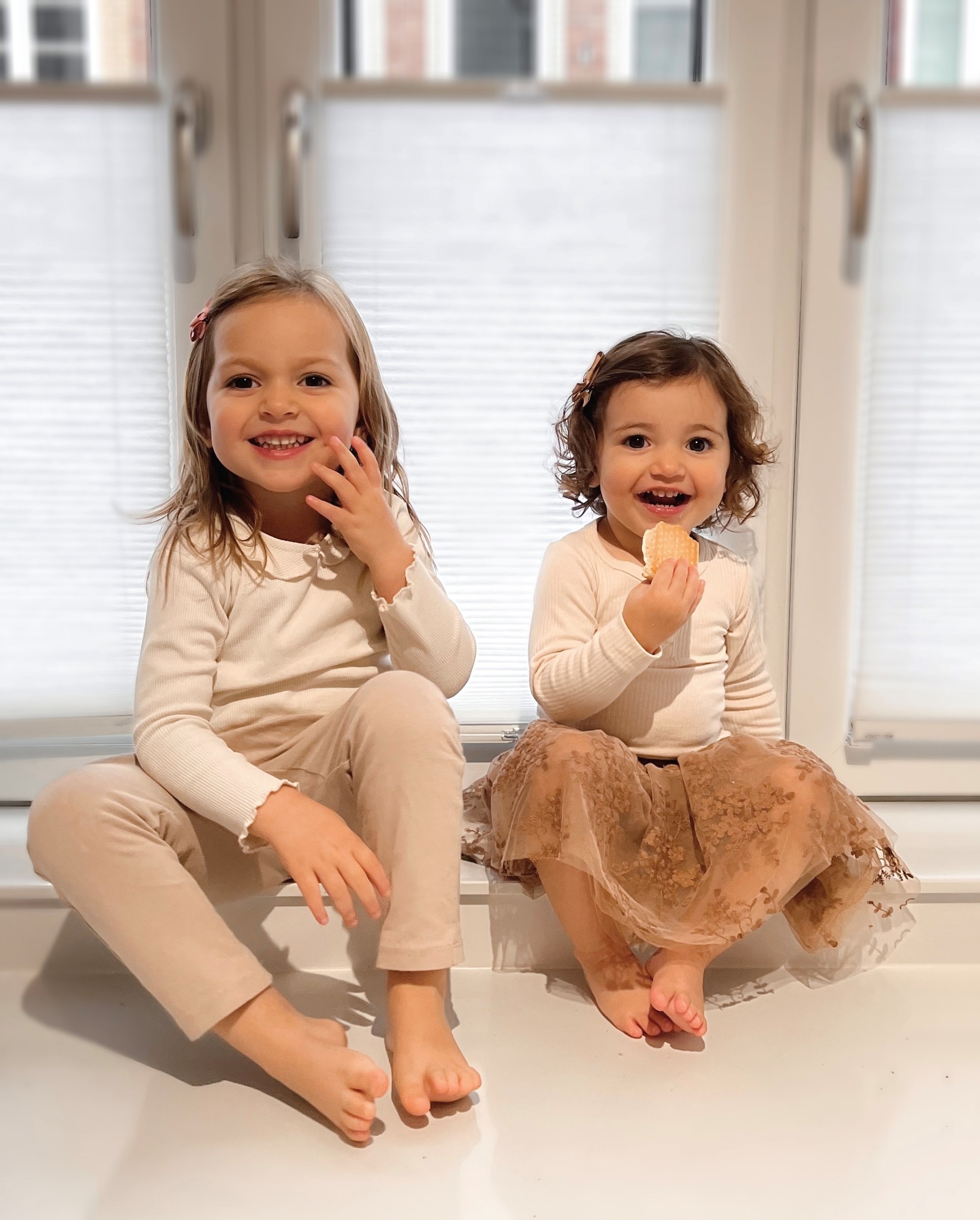 Hair routine
The girls both have completely different hair; Féline has very soft, straight hair and is dark blond and Loua is a dark curly head. It took Féline two years before she got hairs. She was a very blond, bald baby and I counted the days until I could put hair clips in her hair. From the moment I knew I was having a girl, I already had a whole arsenal of hair clips, headbands and hair ties, but they stayed in the closet for three years before I could really use them. When Loua was born, the first thing the gynecologist said was: wow, hair… a lot of hair. Haha, I couldn't believe my luck! I love to snuggle with the girls and also take the time every morning. They never leave my house without something in their hair. Féline now also has an opinion about what she wants with her hair and chooses what she wants to wear. Our collection of hair accessories from Your Little Miss is huge and very diverse. So nice that she always chooses something different. She often proudly shows them to the teacher when she enters the group.
Favorite hair accessory
Féline always chooses a hair accessory in the same color as her outfit. We now have such a huge collection of Your Little Miss that the color is always among them. She usually chooses one of the big hair clips (because I'm grown up already, right mom?!) or a hair tie with a bow or pompom. At Loua I usually do a hair clip. I find it very difficult to choose a favorite; they are all so lovely! Usually I go for one of the models: Olivia, Romy, Zoë or Ivy.
Good quality
The extra sturdy snap hair clips and the crocodile hair clips stay in place perfectly and do not slip. I think that's so ideal. Even with our little bouncy ball. I like to alternate how the girls wear their hair: a ponytail, once braided or half loose. Funny fact: my husband is also very handy with the girls' hair and I always like to see what he makes of it creatively. We both think it's a party to do.
Love,


Andrea
Instagram: @andrea.vd.meer