Posted on
By Natasja van der Mooren
Posted in blogger, daily routine, fashion, favorites, hair accessories, hairstyle, influencer, kids, little girl, mom life, mommy influencer, spotted influencer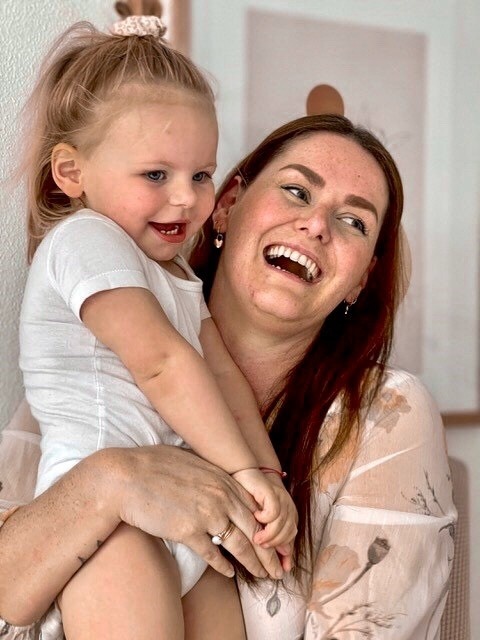 Every month we take you into the life of an influencer for a day. This time it is Natasja's turn.
Introduce yourself..
Hi! I'm Natasja (@mama.natasja), proud mommy of our 2 year old daughter Acie Lou. In daily life I am mom and wife of. We live in Den Bosch and I work as a healthcare manager. I currently work 32 hours, but I probably want to start working 28 hours soon. I love being (next to mother) Natasja during my work.
Daily routine
I work on Monday, Tuesday, Thursday and Friday and on Wednesday I have my 'mom day'. Then this whole day is all about Acie Lou: a nice walk around, to the city or playing at home. After my working day I am always happy when I can pick up Acie Lou from her grandparents or at the daycare. We spend the rest of the evening together and discuss the day together.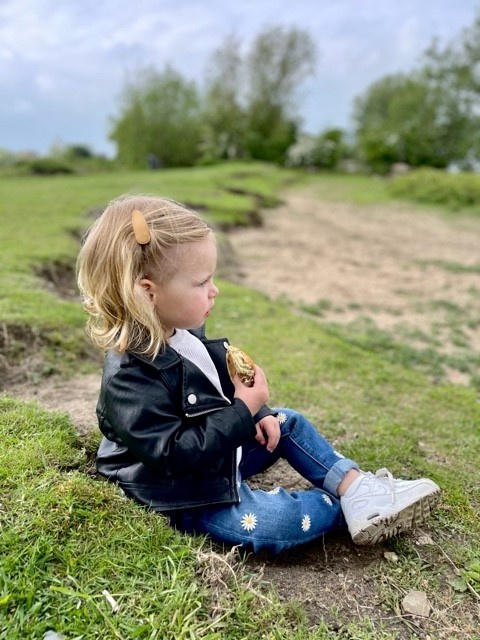 Matchy, matchy
Acie Lou is a real girl-girl and loves dolls, hair clips and stuff. We are really fan of the hair accessories from Your Little Miss. The diversity (different shapes, colors and materials) of the hair clips make it a real party. I really enjoy combining Acie Lou's hair accessories with her outfit, so we now have a whole collection to match.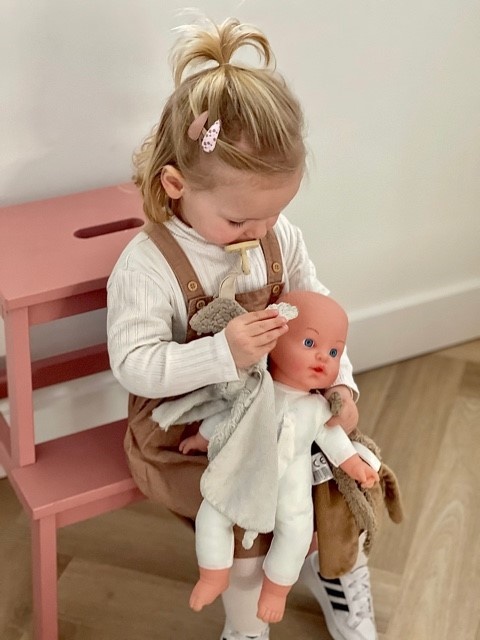 Favorite hair accessory
Our favorite is the hair clip with a bow in the color old gold. A hair clip that stays in place very well, has a beautiful color and is a real eye-catcher. The color really goes with everything.
From a ponytail to two buns
You can style the hair accessories in different ways and I like to vary in this. Think of a ponytail, two buns or loose hair with a nice hair clip. Also ideal for keeping the long hair out of Acie Lou's face. Acie Lou was born with a lot of hair, so she could wear hair clips very quickly. This looked so cute and you immediately saw that she was a girl-girl, because that's something you have to wait for with a baby!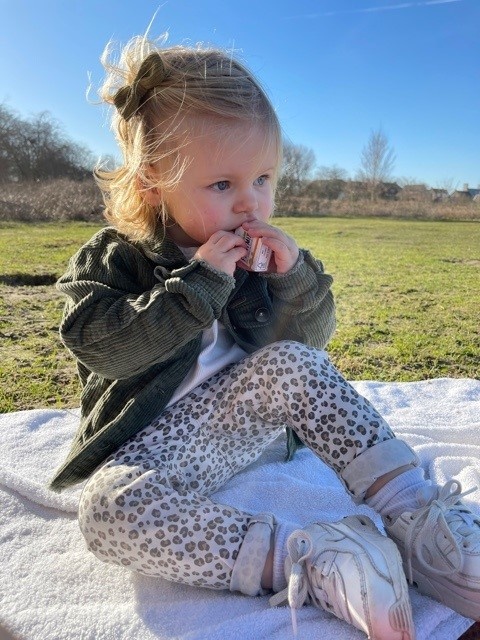 Hip and trendy
Your Little Miss is our absolute number 1! Lots of variation, beautiful fabrics, good quality, lots of choice for babies and adults, great combinations and trendy prints. They really keep up with the times and look very carefully at which colors are trendy. They adjust the collection accordingly. It's also nice that the collection changes regularly, so you can always shop for new products. It always makes me very greedy! ;-)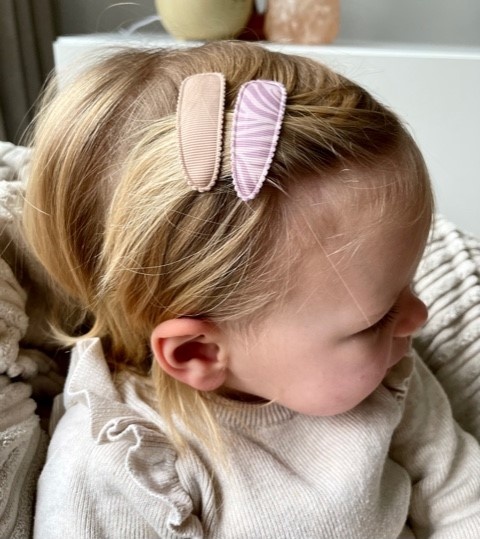 Follow us 
Would you like to follow us and admire the cute hair accessories from Acie Lou? Then follow us on: www.instagram.com/mama.natasja
Love,
Natasja