Posted on
By Melike
Posted in blogger, daily routine, fashion, favorites, hair accessories, hairstyle, influencer, kids, little girl, mom, mom life, mommy influencer, mother, photography, spotted influencer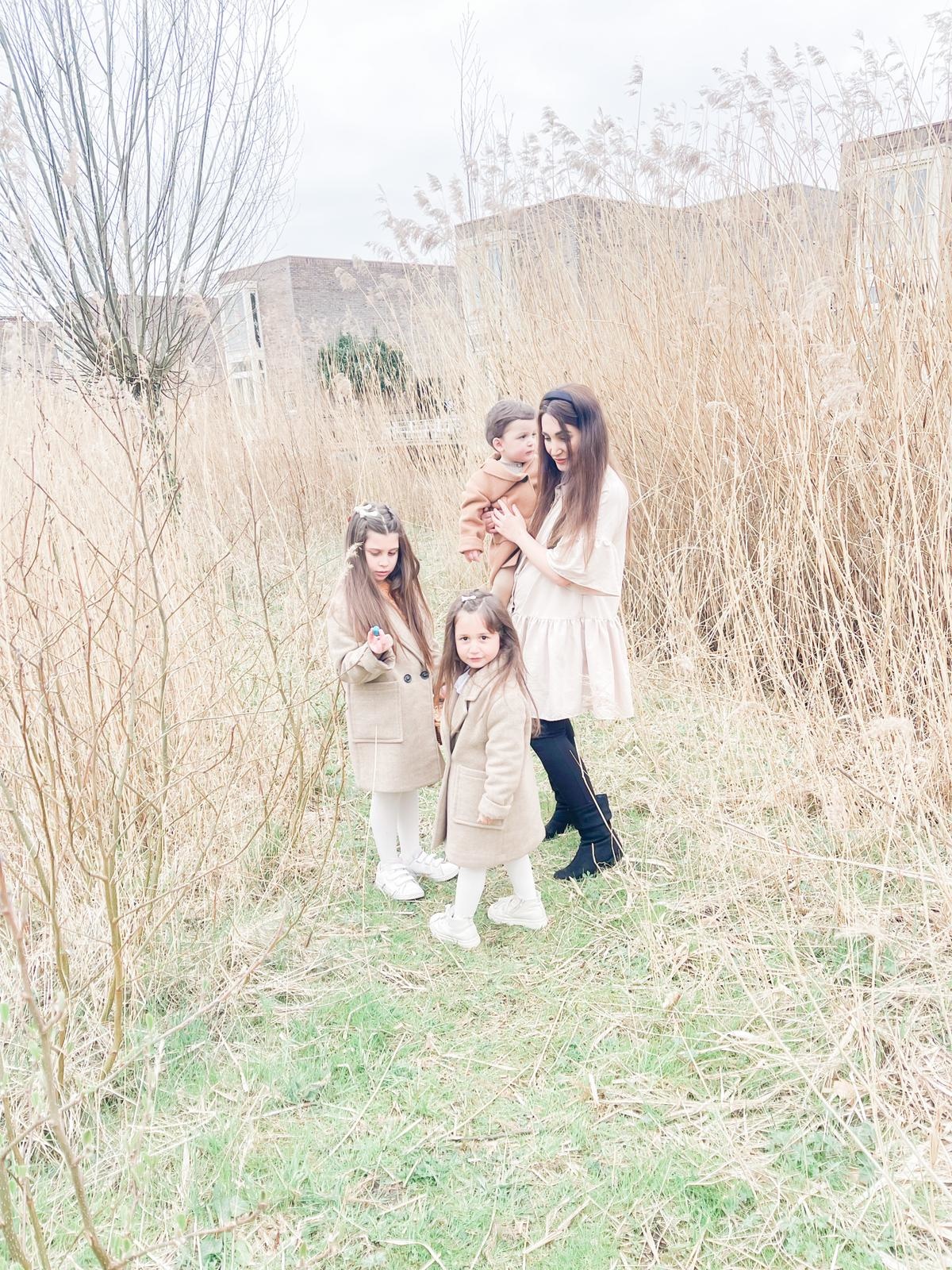 Every month we take you into the life of an influencer for a day. This time it is Melike's turn.
Introduce yourself..
Hi! My name is Melike (@melikeskids), I'm 33 years old (almost 34), influencer and mother of two daughters and a son: Ravza (7 years), Ela (3 years) en Ensar (10 months). I work as a teacher in secondary education. I love walking, shopping, making lovely hair and cuddling a lot with my children. Your Little Miss asked me to write a blog and to give you a "peek into our life".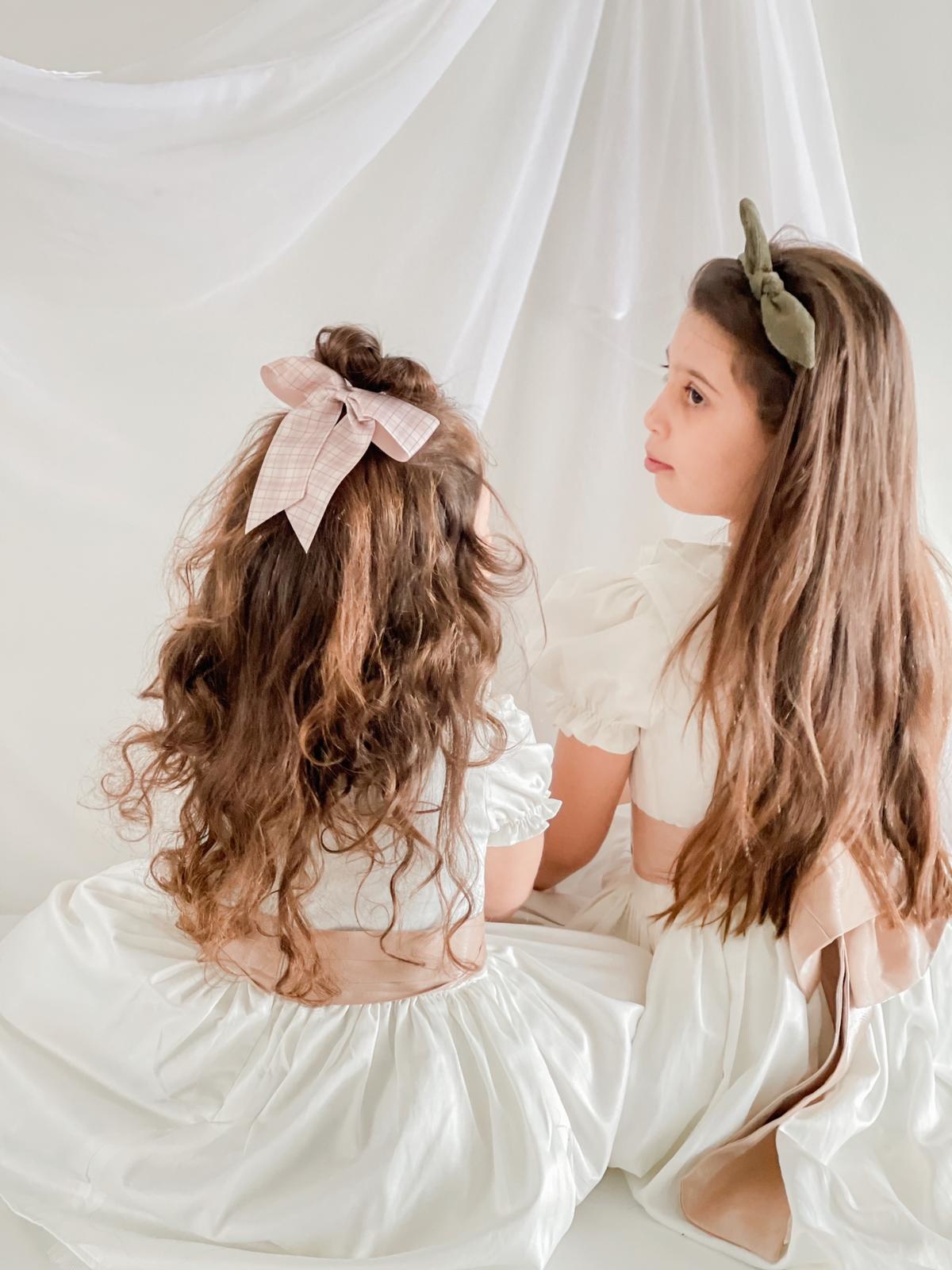 Morning ritual
As a mother of three little dragons, I start my day with a cup of coffee to wake up well. The two little ones do not sleep very well yet, so I have been suffering from broken nights for years (which can be seen by the bags under my eyes). I quickly prepare the children for school. They can always choose what they want to wear the night before to avoid discussions in the morning. The dresses/clothing also includes hair accessories. We have plenty of choice when it comes to this. The girls often want a braid or two pigtails and every now and then they are allowed to go to school with loose hair.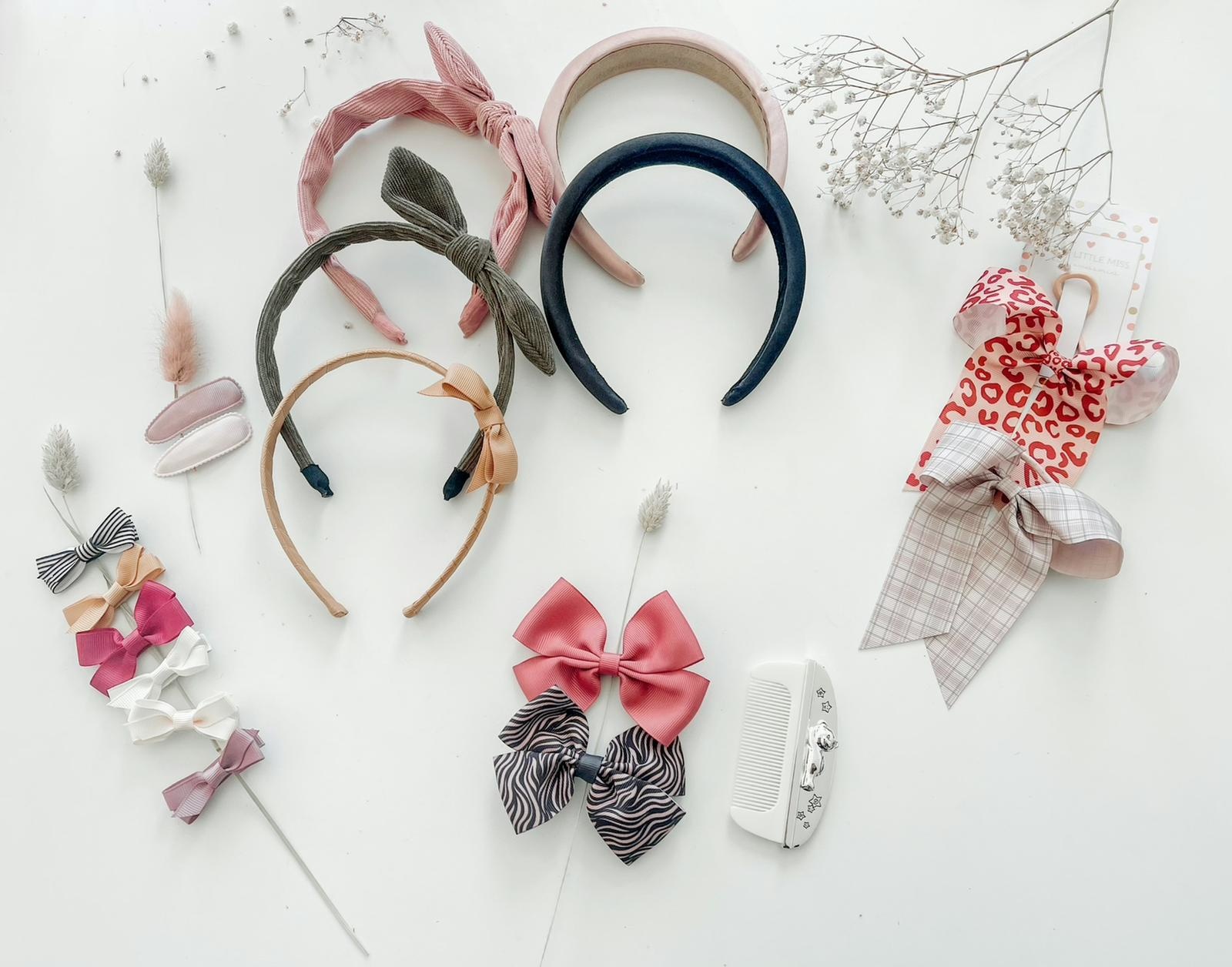 Quality hair clips
After the girls are dressed up, I do their hairs and we put in hair accessories. Today they choose the hair accessories from Your Little Miss. What is very useful about the hair clips from Your Little Miss is that they stay in place. The hair clips do not slip, so we have not lost one. You know how it goes with all the hair clips. Always a mystery where they are!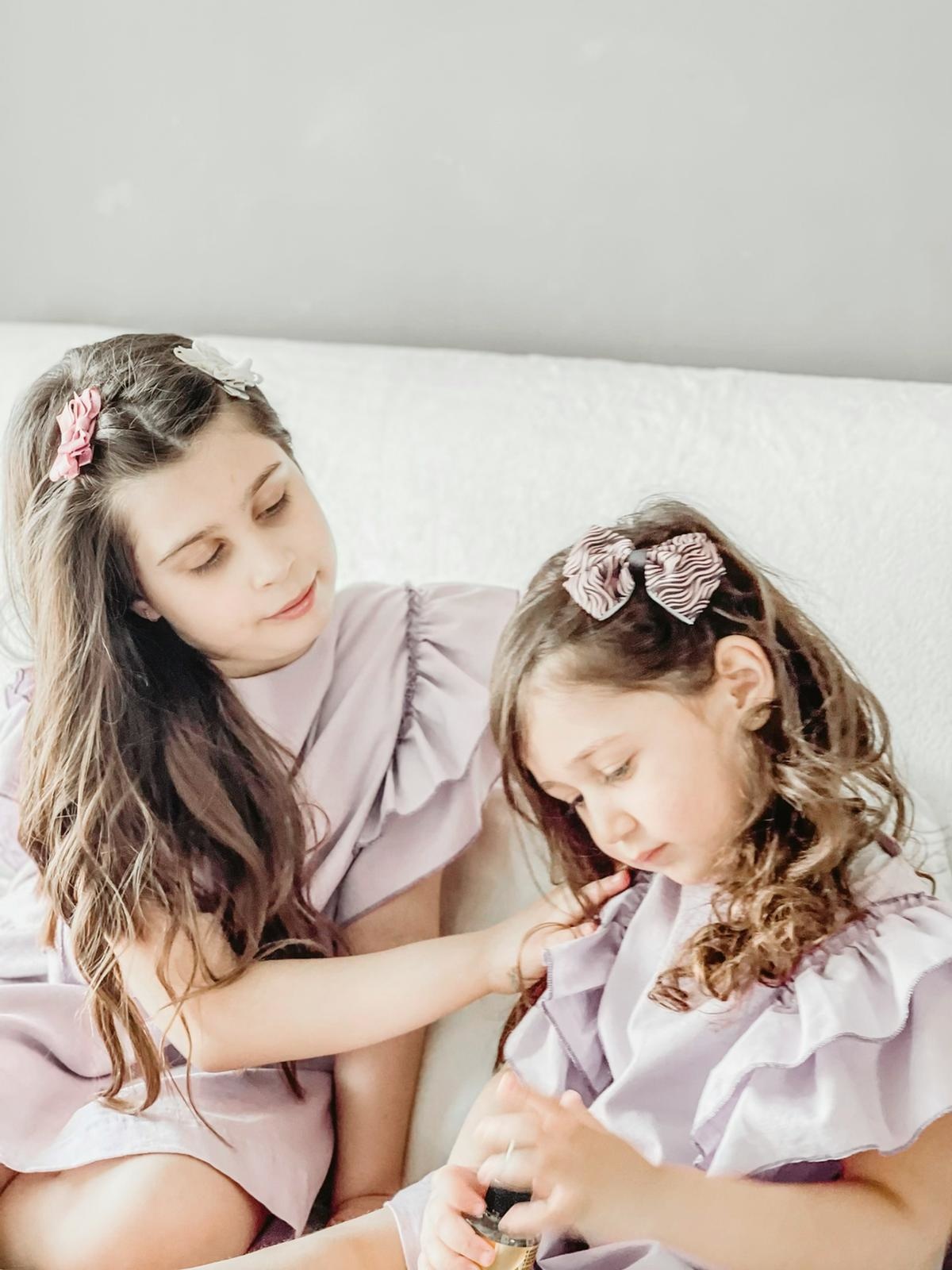 Favorite hair accessory
The headbands are really great (I secretly borrow them too). It is not too tight and they look super nice! You can buy them in rib fabric, but also in satin. They combine well and are both classy and cool. What more do I want!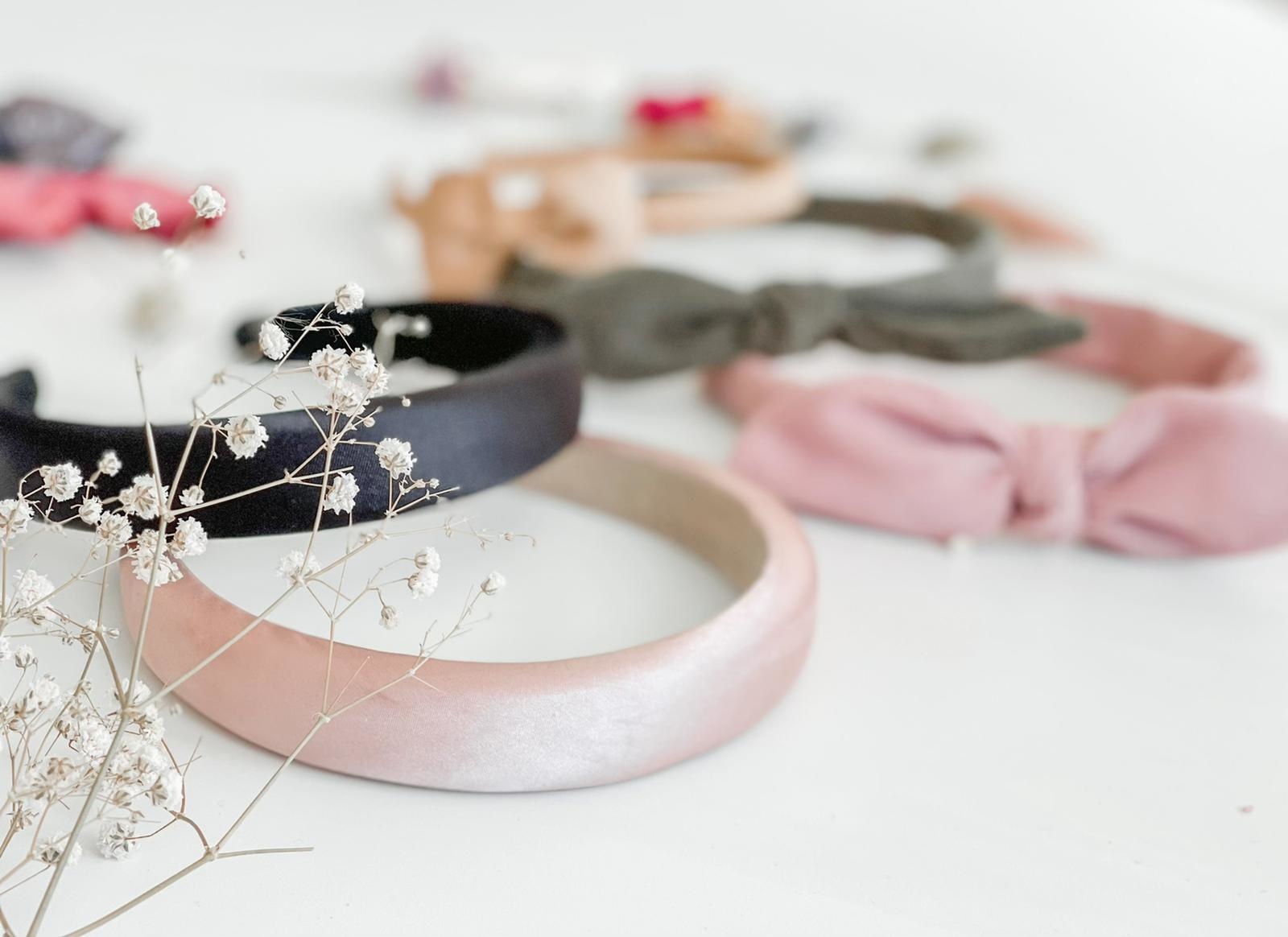 Good hair speaks louder than words
The girls often get compliments on their hair and on their hair accessories. "Melike, you are busy with the girls' hair!", I am then told. Fortunately, it's not that bad! The hair accessories provide a hip and nice look! As a child I was already busy making the hair of my dolls and I am so grateful to have two girls with a bunch of hair! That way I can enjoy myself every day, even though my life is a race against the clock. Ultimately, this is what it's all about: "Good hair speaks louder than words!"
With love,
Melike
Instagram: @melikeskids