Posted on
By Leonie Lagaune
Posted in blogger, fashion, favorites, girls, hair, hair accessories, influencer, kids, lifestyle, little girl, mom life, mommy, mommy influencer, routine, spotted influencer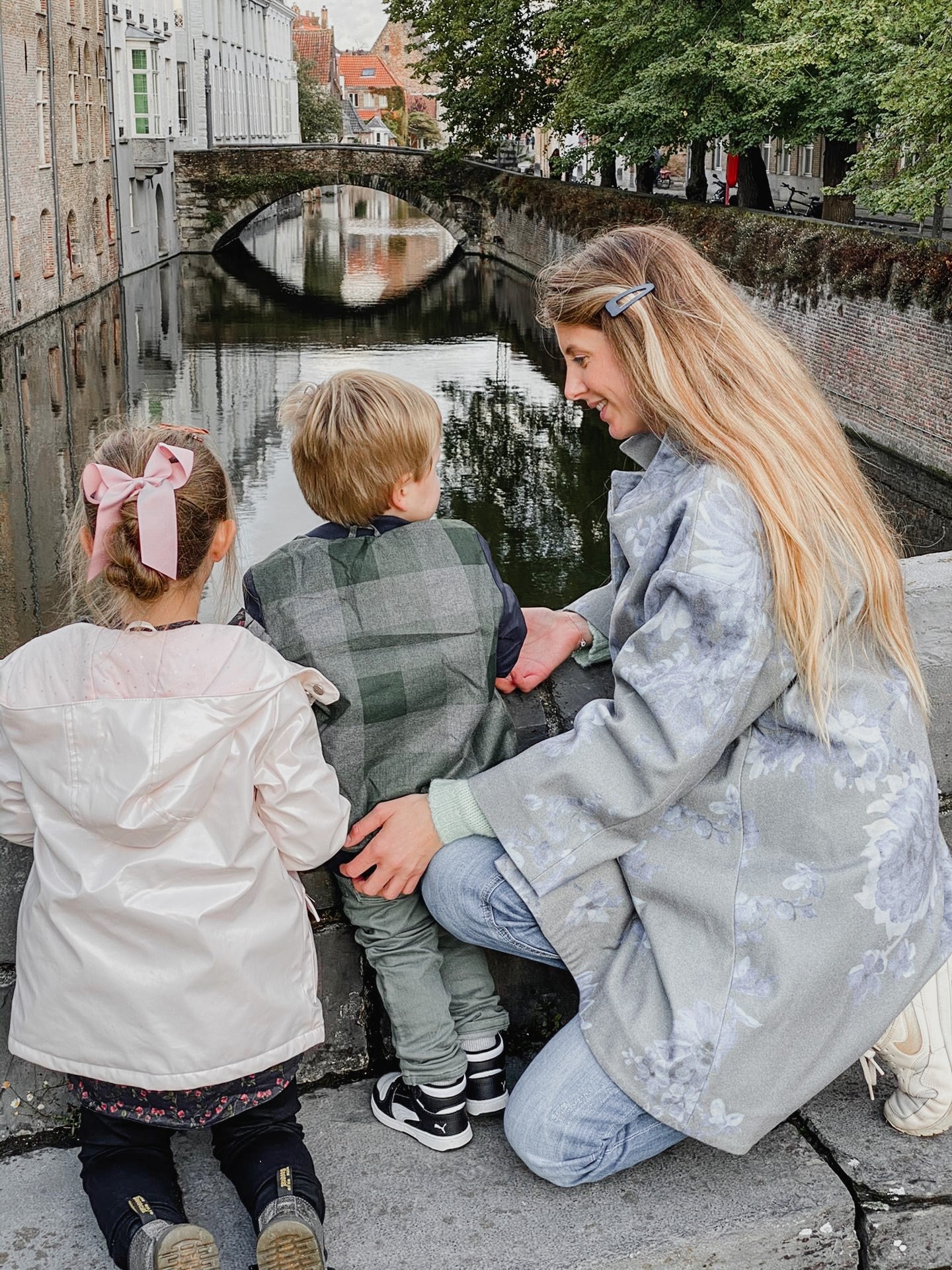 Every month we take you into the life of an influencer for a day. This time it is Leonie's turn.
Introduce yourself..
I am Leonie (31), a mother of three. Louane (5) is a real girl-girl who chatters, dances and draws all day long. Aloys (2) is an active toddler who is fully discovering the world. Their youngest brother Rafaël is a glittering star in the sky who watches over us all. In daily life you can now find me in my home office in Antwerp. I am an account manager at a communications agency, but due to corona we are currently dependent on working from home. I am also fascinated by photography and social media, which is why I am happy to share our life in images & language by my Instagram account @bellemaman.be.
Daily routine
Every morning I am the one who combs and braids Louane's long locks. Afterwards, Louane can always choose some nice hair accessories from her box of hair clips and elastics. Than I do this in her hair. Louane would not leave the house without hair clips or elastics, because without hair accessories I would pick her up from school in the evening with a "haircut-exploded".
Favorites
I like all types, shapes and colors of hair clips. Louane herself is most fond of the glitter variants and preferably one with a glitter star on it. She will be 6 years old at the end of December and would love to have a star party. The more stars and the more glitter, the happier she is.
Hairdo
I always style the hair accessories at Louane. I almost always put one hair clip on the left and one hair clip on the right to keep her hair out of her face. After all, Louane has very, very straight hair that would fall right in her face without hair clips.
Lots of choice
I love the collection. There is so much choice! For every outfit from Louane, there is a suitable hair accessory at Your Little Miss. I would love to be a child again to be able to put all that pretty stuff in my hair. Also very nice to know: mommy's can also shop at Your Little Miss. For example, I opted for two large navy hair clips that I love to put in on office days.