Posted on
By Kelly Vergauwen
Posted in blogger, daily routine, fashion, hair accessories, hairstyle, influencer, kids, little girl, mom life, momfluencer, spotted influencer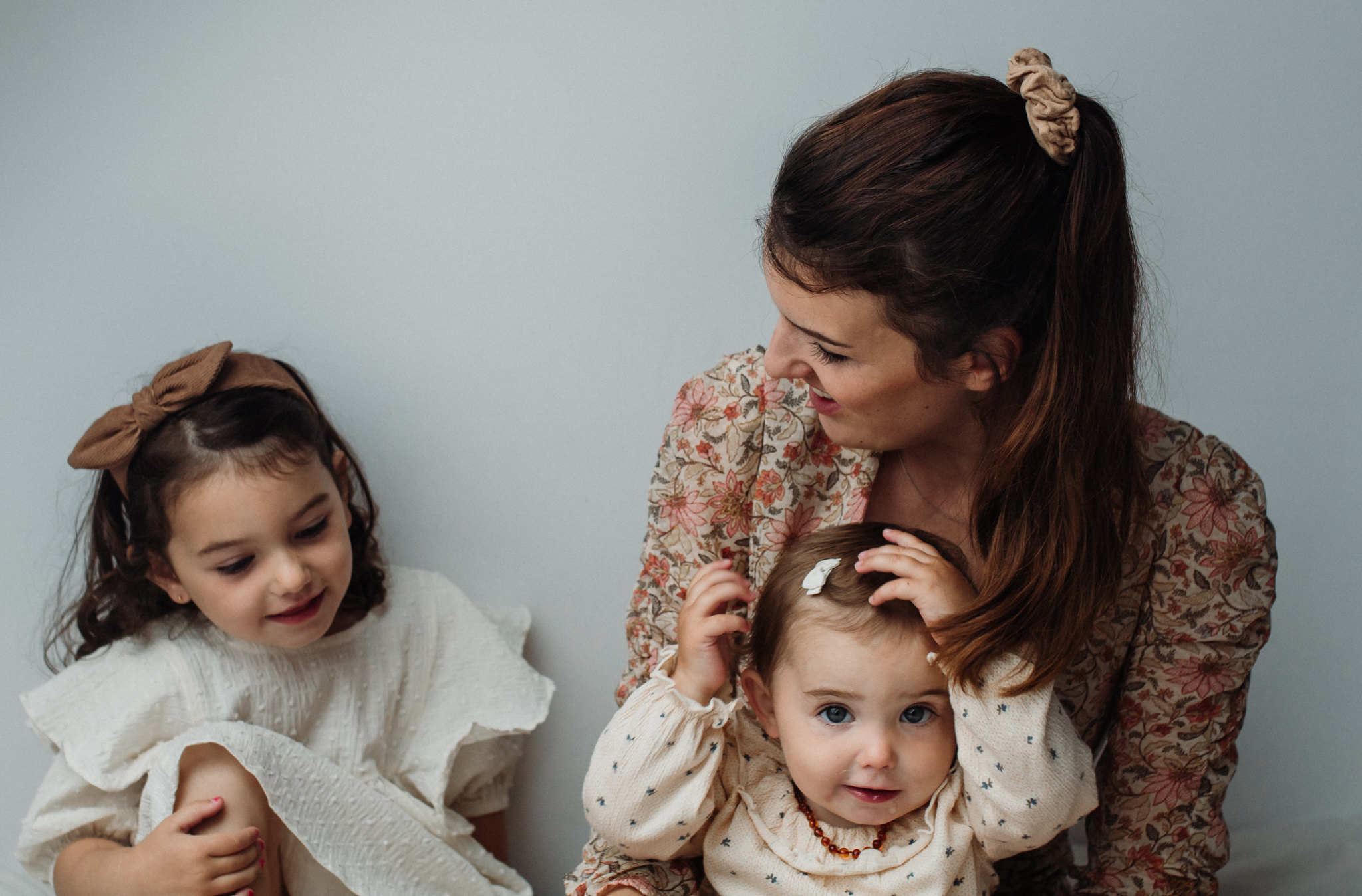 Every month we take you into the life of an influencer for a day. This time it is Kelly's turn.
Introduce yourself..
Hello dear moms! My name is Kelly (@k.vergauwen) and I am 31 years old. I live in beautiful Zeeland (Hulst) with my boyfriend, or fiance I should say, and our two daughters: Valentina (3.5 years) and Félipa (1.5 years). Hard work, but very cosy. I work fulltime at Ici Paris XL as a manager. When I'm not working, I really try to give as much time and attention to my girls as possible.
Daily routine
In the morning we usually go for a walk and to a playground. Then Félipa has to go to bed around 11 AM for her afternoon nap. Very occasionally Valentina also goes to sleep when she is tired and otherwise I have quality time with her alone. Valentina and I prepare dinner together for the evening and play some more. In the afternoon I usually try to go somewhere, so that they can lose some energy. Around 6 PM they take a bath together.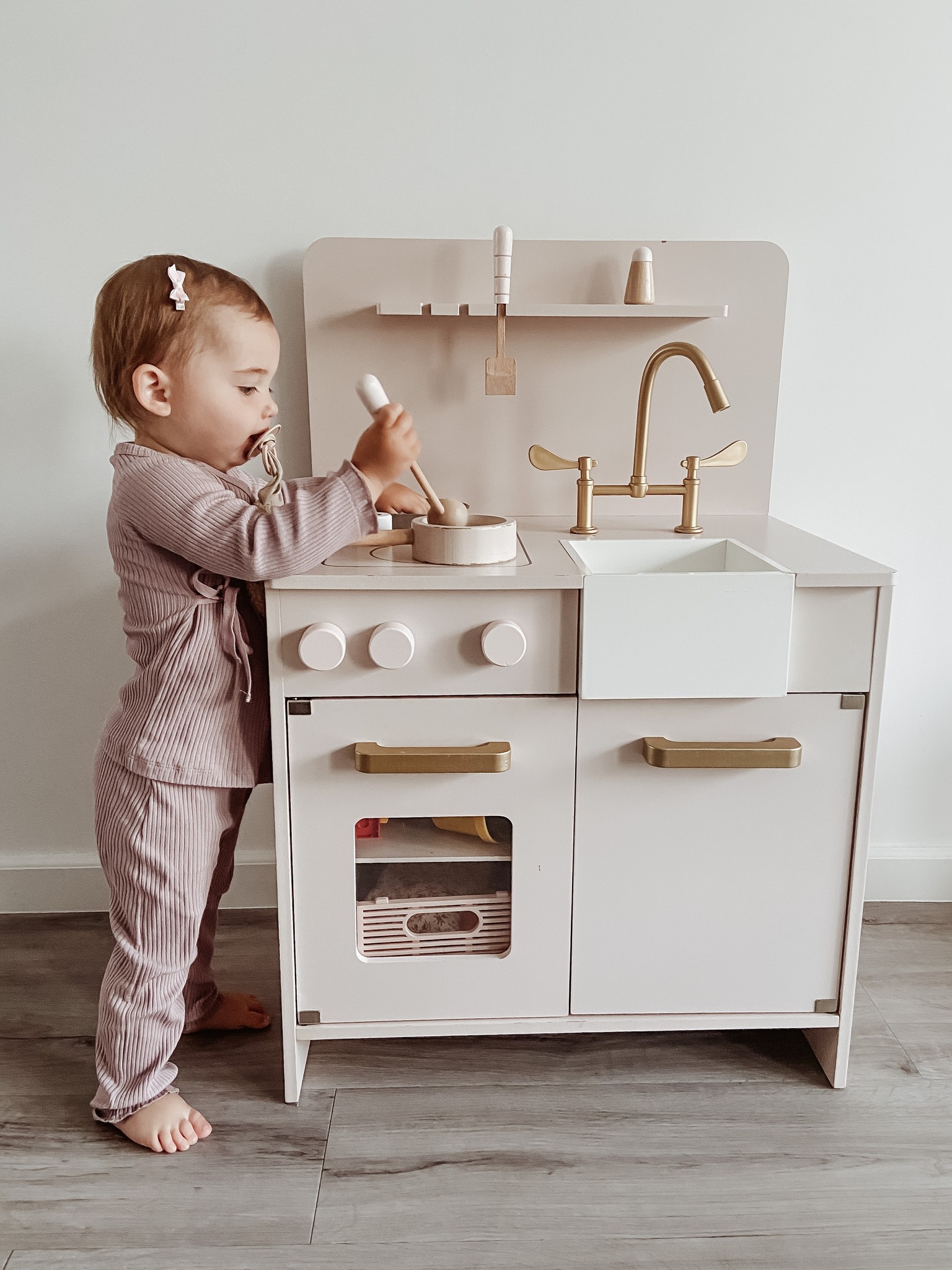 Hair routine
After I wash Valentina's hair, I always comb it well. I never do that in between, because then it will fluff. I put hair cream in it and she can take it for a few days. I only wash it twice a week, because otherwise her curls become much too dry. Then they go to bed around 7/8 PM.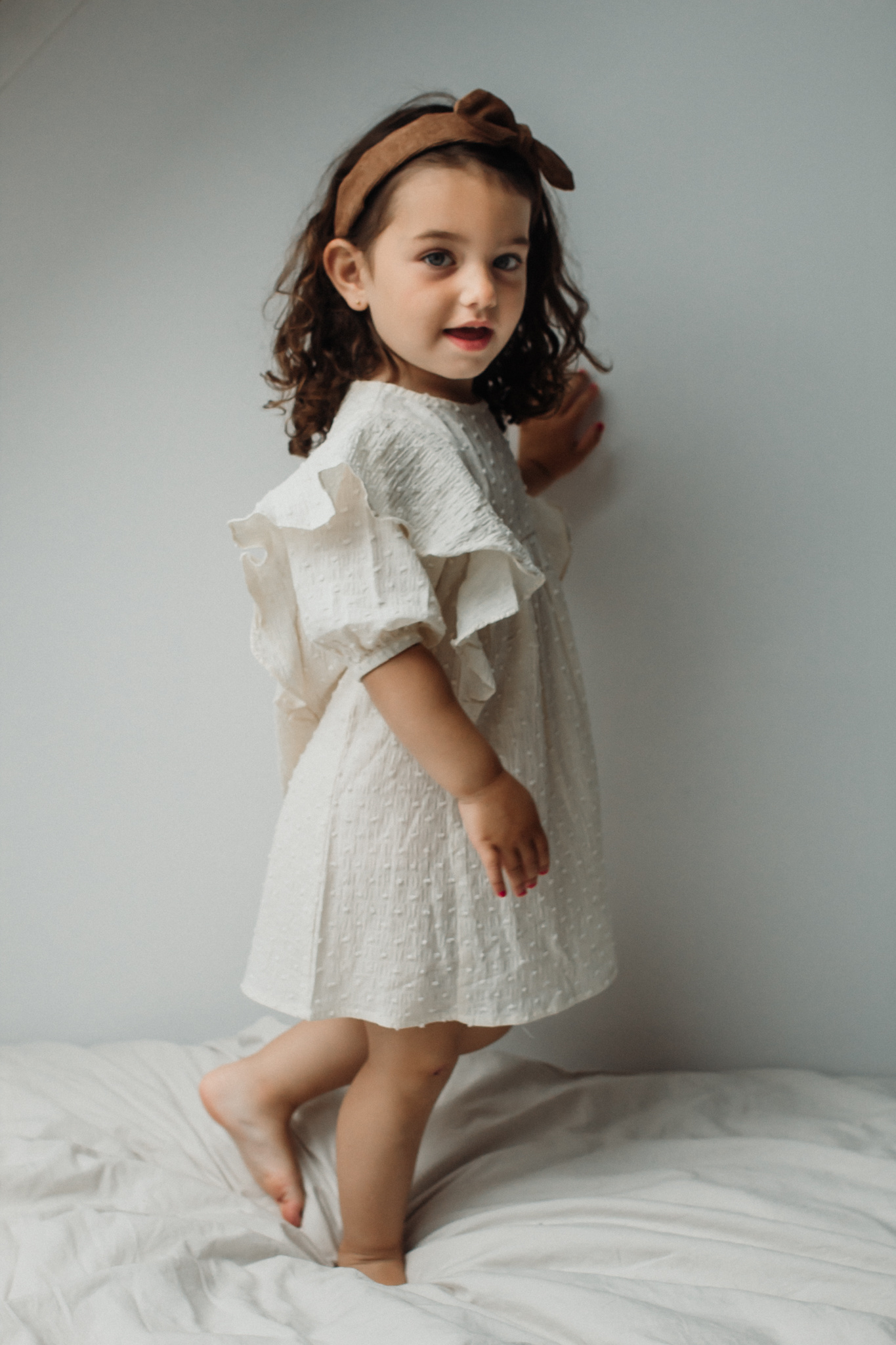 Favorite hair accessory
During the day I always style Valentina's hair with a hair accessory, because otherwise it hangs in her face. I usually let her hair hang loose, because she has such beautiful curls. I then put our favorite diadem in the color coffee in her hair, but for childcare I put her hair in a ponytail and for that I use the scrunchies with muslin fabric. Valentina only wants soft hair ties and no tight hair ties. Félipa has very little hair, of course. I can just make a palm tree, but those hairs are still so fragile that I prefer not to do that. I then put her tuft with the baby hair clips from Your Little Miss to the side, so that it does not fall so flat on her forehead. These stay in place super well and are also not too big and exaggerated. Then some hair lotion and she's done.
Good quality and wide range
The quality of the hair accessories is very good and I recommend them to everyone! The range is so large, so you can always find your taste.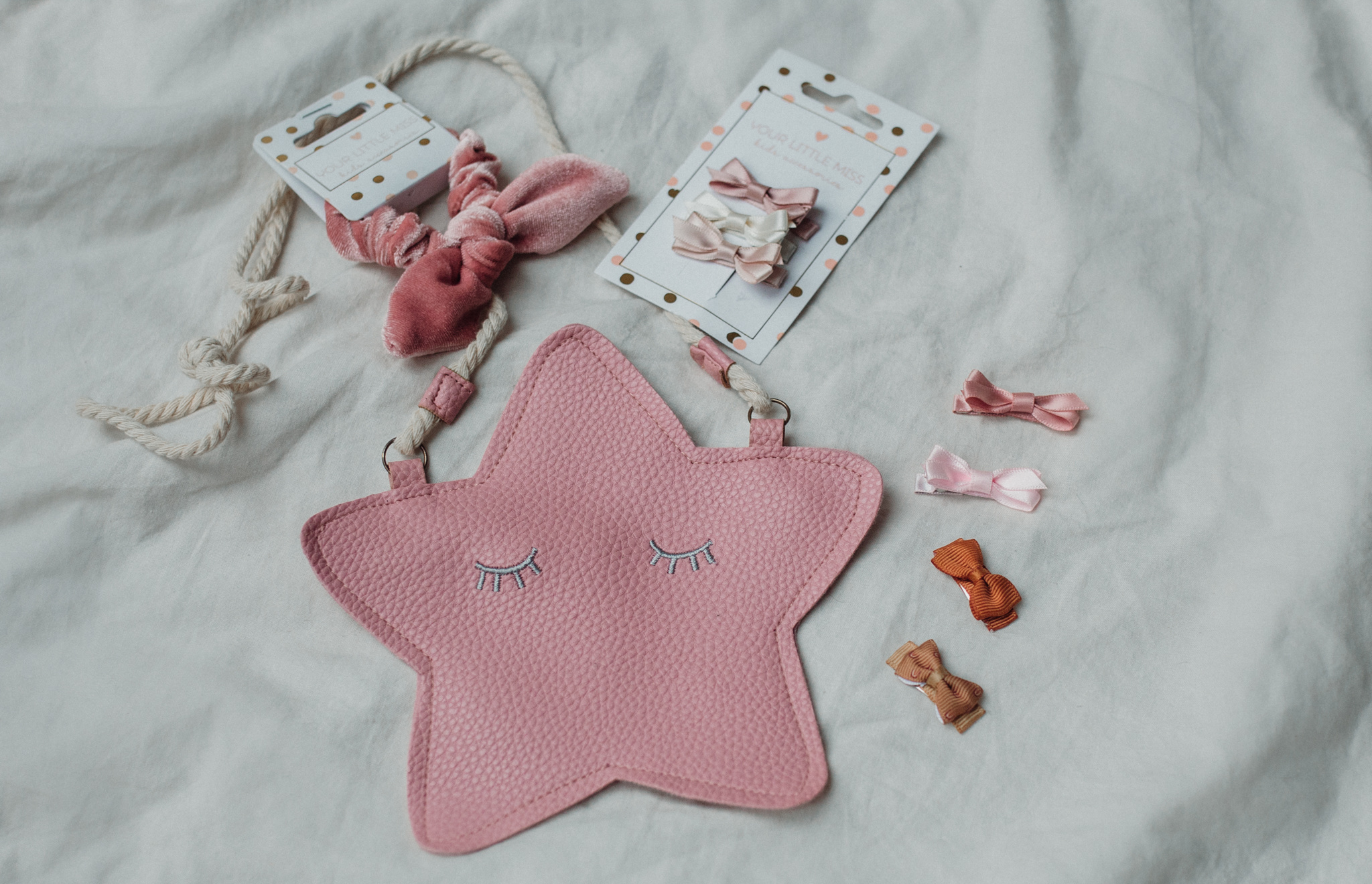 Love,
Kelly
Instagram: @k.vergauwen