Posted on
By Hanne Demeulenaere
Posted in blogger, daily routine, fashion, favorites, hair accessories, hairstyle, influencer, kids, little girl, momfluencer, momlife, mommy, spotted influencer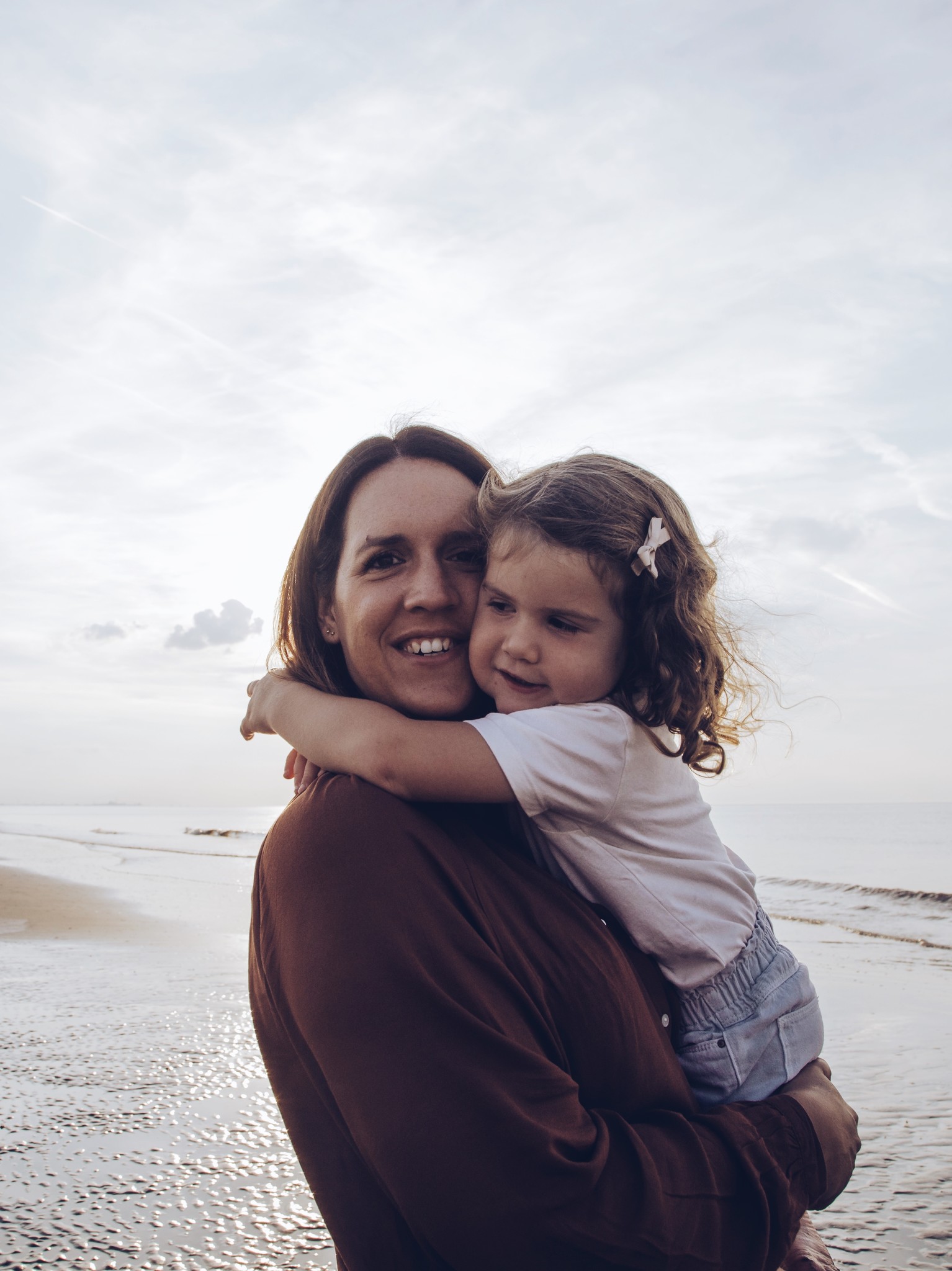 Every month we take you into the life of an influencer for a day. This time it is Hanne's turn.
Introduce yourself..
Hi! I'm Hanne (hanne_dem), momfluencer and proud mom of Elias (8) and Juliette (4). A royal wish… something I always dreamed of as a child! We live in Belgium; close to the Belgian coast. We spend a lot of our free time here. I work as a clerk, but I am always free on Wednesdays. Wednesday is Mom's Day! I really enjoy picking the kids up from school that day and having extra time with them during a busy work week.
Daily routine
I'm lucky my husband is an early bird! He prepares the lunch boxes and our breakfasts by the time our alarm goes off around 6:45 am. I myself am quite a fan of the snooze function, which means that I often only roll out of bed a little after 7 am… Then we have to start the 'morning rush' quickly. First I get the kids ready and then I quickly go to the bathroom. Then a family moment around the dining table and around 8.10 am we leave by car to school/work. In the evening we are often at home after 5.30 pm and we immediately start with the 'evening rush'. Added to this are Elias' hobbies and homework. So you can believe I'm counting down the days until it's Wednesday or weekend!
Hair routine
Juliette is a curly head! No idea who she got it from… The older she gets, the more her hair starts to curl. Secretly I still had a little hope that she would get some wavy hair, but no she is a full curly head now. I personally like her hair best when it has just been washed. Then she has really nice curls. On other days we spray her hair a little wet with a nice scented hairspray and we massage a curly cream into her hair. We always finish with the hair clips or hair bows from Your Little Miss. Nowadays she also wants to choose her own hair accessory.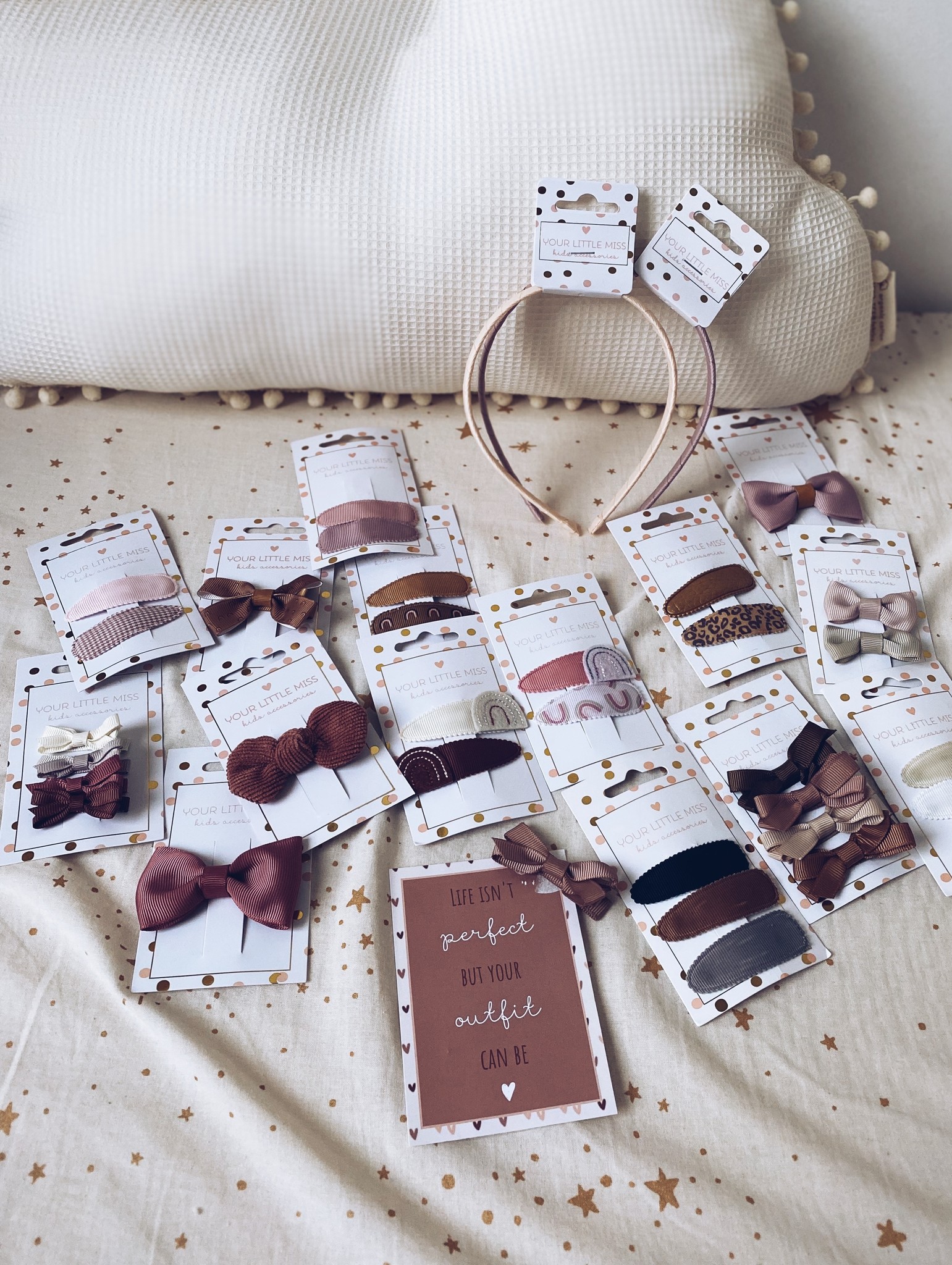 Favorite hair accessory
I think it is very important that her hair accessory matches her outfit. Fortunately, there is a lot of choice at Your Little Miss. Because of this, we never have the problem of not having a matching hair accessory. The hair bows and hair clips are a lifesaver and are our favorite hair accessories for our curly head. For example, we make her wild hair extra beautiful with a beautiful hair clip and we keep her hair out of her eyes.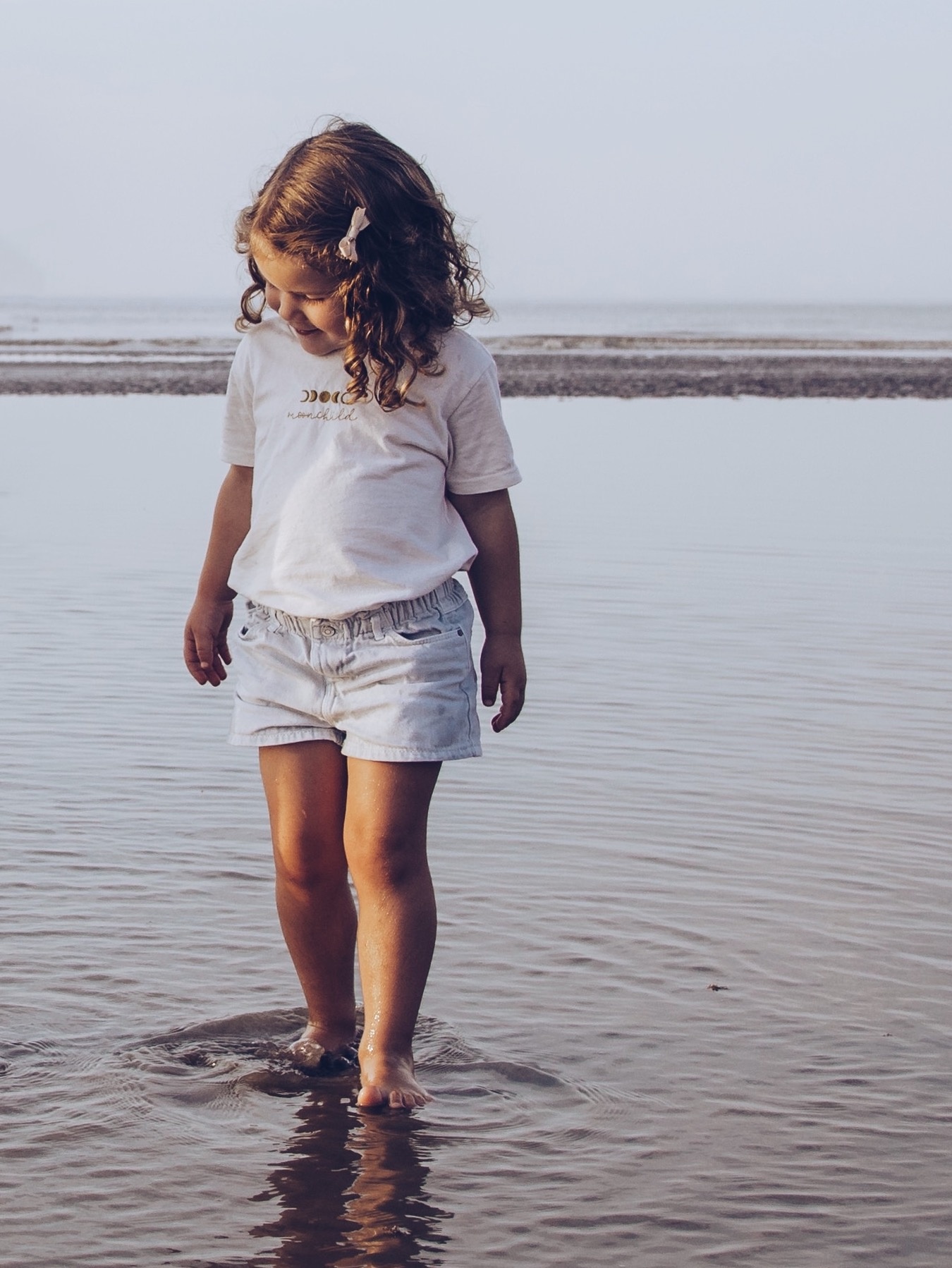 Wide choice and good value for money
We are sincere fans of Your Little Miss! The quality is fine, because the hair clips rarely break. The choice is huge and the price is very good. As a result, we already have a very beautiful collection!
Love,


Hanne
Instagram: @hanne_dem