Posted on
By Esther Boeren
Posted in blogger, daily routine, fashion, favorites, hairstyle, influencer, kids, little girl, mom, mom life, mommy influencer, spotted influencer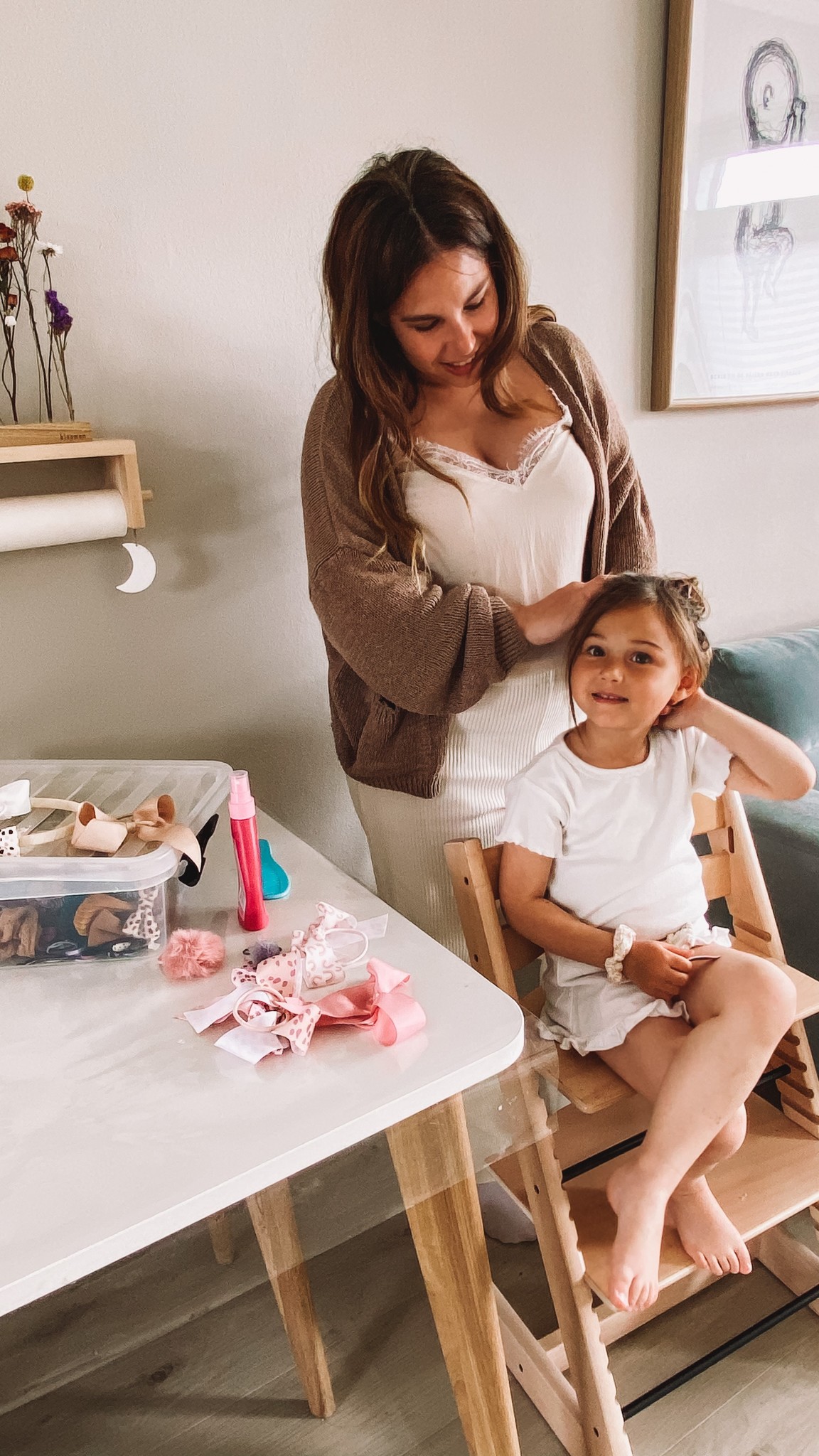 Every month we take you into the life of an influencer for a day. This time it is Esther's turn.
Introduce yourself..
Hi! I'm Esther (@esstherb), 33 years old, influencer and mother of two daughters: Vajènn (4 years old) and Summer (1 month). We live in Roosendaal (North Brabant) and I work four days a week as an internal counselor at secondary special education. At the moment I'm on maternity leave and I enjoy my two girls even more. I also love to capture beautiful moments and traveling is my great passion, or making memories! In this blog I take you along with our morning ritual.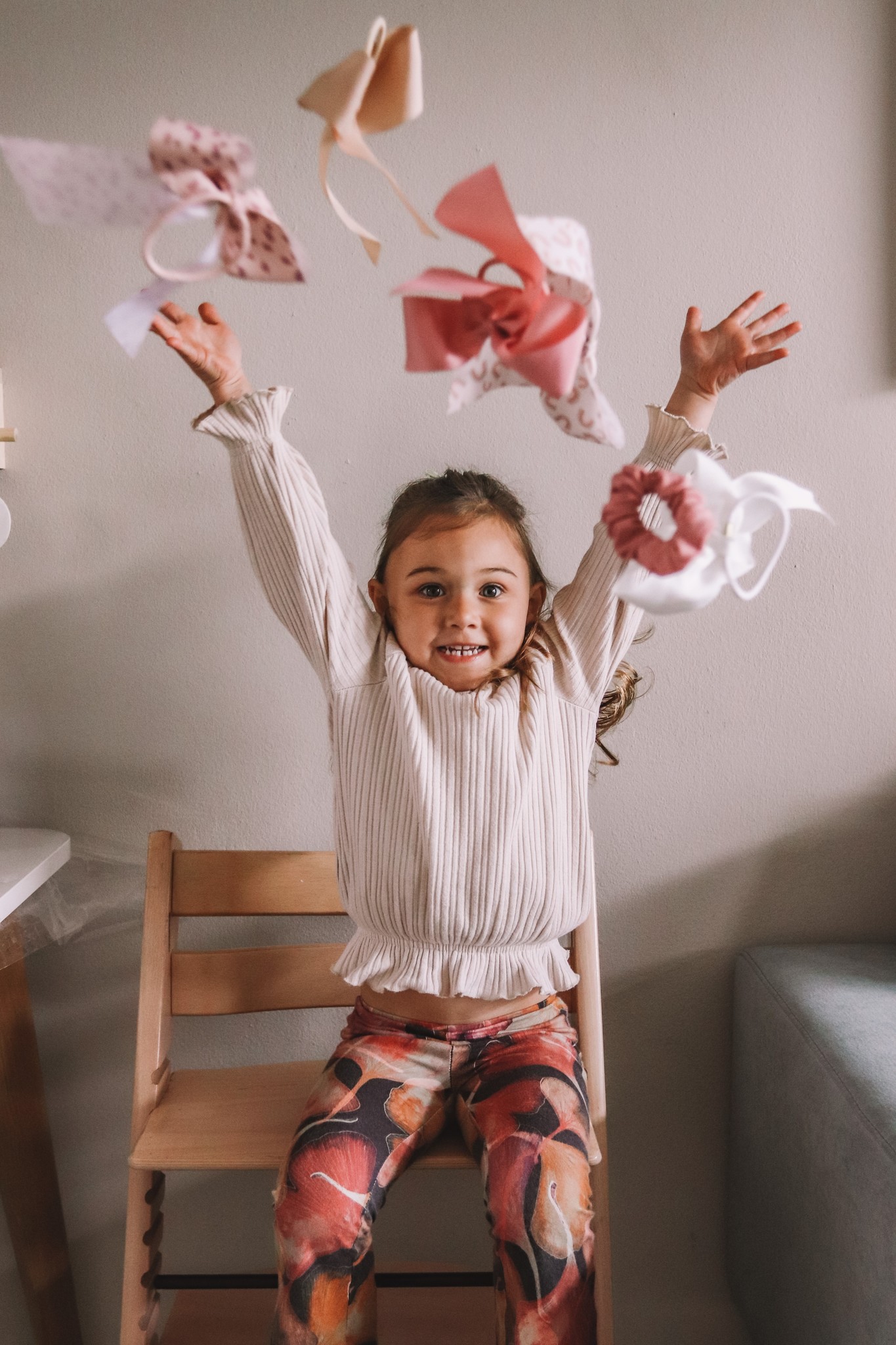 Morning ritual
The alarm goes off at 07:00. I get out of bed, prepare a lunch box and breakfast for Vajènn downstairs and pack her schoolbag. When I walk back upstairs, I pick up clean clothes in Vajenn's room and then I wake Vajénn. Vajènn is not the best sleeper and often ends up in bed with us halfway through the night, so I wake her up in our room most mornings. Similarly this morning. Vajènn has recently become a big sister and a little more independence is expected from her than before, but fortunately she can handle this very well. Vajènn is given the task of dressing herself and having breakfast. We do this in our bed with the television on, so I now have room to put a clean diaper on her little sister Summer, change clothes and breastfeed.
Time to get ready
Time is ticking by and when Summer is satisfied it's my turn to get myself ready. Where most of them prepare themselves first, this is in the reverse order for me! ;) While I am getting ready, Vajènn washes her face and brushes her teeth. Finally, only her hair has to be done.
Favorite hair accessory
I always spray Vajènn her hair with serum to get rid of any tangles and so that her hair just looks and smells fresh. At the age of 4, Vajènn now also has her own taste and she knows how to tell me how she wants her hair and what needs to be in her hair. While Vajènn loves huge hair bows with preferably cheerful prints, I like natural tones and very basic. Fortunately, the hair accessories from Your Little Miss have enough choice, so there is something for everyone.
Outfit choice = choice hair accessory
Depending on Vajènn's outfit and haircut, it is decided what goes in her hair:
Ready for the day
When Vajènn's hair is done, it is time to put on her coat and go to school. When your hair is on point, you can handle anything! 
With love,
Esther 
Instagram: @esstherb