Posted on
By Daniëlle Wagenaar
Posted in blogger, daily routine, fashion, favorites, hair accessories, hairstyle, influencer, kids, little girl, mom life, momfluencer, mommy, spotted influencer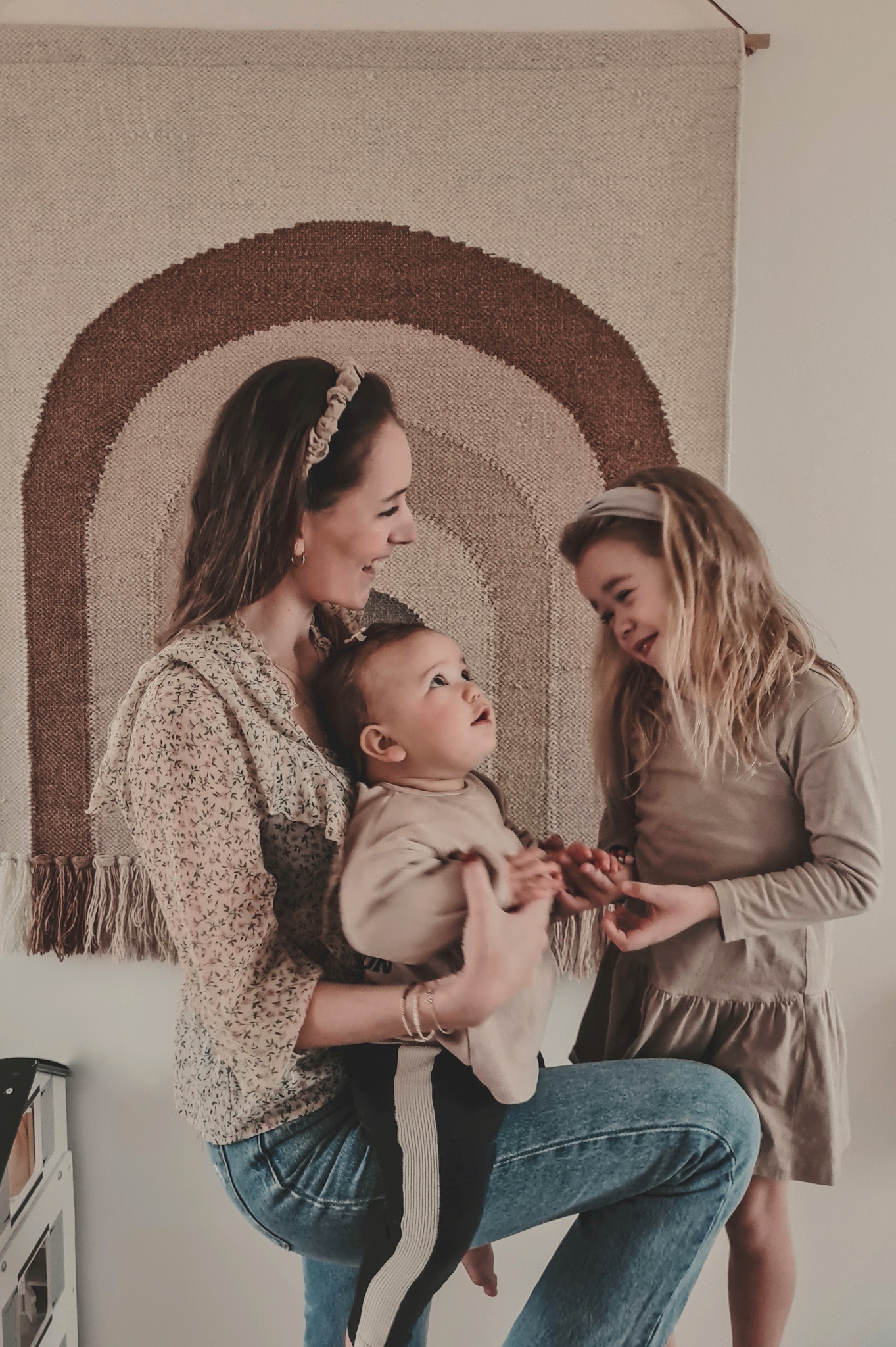 Every month we take you into the life of an influencer for a day. This time it is Daniëlle's turn.
Introduce yourself..
Hi! My name is Daniëlle (@daan.maelou), 30 years old and proud mother of two children: Maela (4) and Louva (almost 1). I am engaged to Nick (with whom I have been together for 13 years) and we live in Zoetermeer where we bought a new house a few years ago. I am currently a full-time mom. Delicious! I recently quit my job, because I'm looking for something that really suits me. It has been the best choice I have been able to make so far, because it is so special to be able to spend a lot of time with my daughters and to see how they develop and grow every day. Time flies! Before you know it they are big and they are spreading their wings.
Daily routine
Together with Maela I prepare all her outfit in the evening. This saves a discussion in the morning, because she is dressed much faster. Win win! She chooses matching hair accessories for her outfit. We now have a whole box full, so you will understand that this also takes some time!
In the morning I am so lucky with my future husband, because he is more of a morning person than I am... He is next to his bed in no time. I need a little more time for that. He prepares Maela's lunch box and also our breakfasts. Meanwhile I have time to dress the girls and myself. When I'm done with Maela, she goes to the closet room. Here she sits on a stool so I can do her hair. Of course with the hair accessories she chose the night before.
Hair routine
On Wednesday, Maela has half a day of school. She prefers to wear her hair loose with a diadem. She really likes it and I have to say it really suits her. On the longer days I sometimes put her hair up completely or she gets a half bun, ponytail or braid with a beautiful scrunchie or hair bow. It's always a party when she comes downstairs fully dressed. At the bottom of the stairs she is already being sung to: "There comes the princess, here comes the princess"! Hahaha.
Louva doesn't have that much hair yet, so I can't do much more with that than a very small hair clip or headband. With Maela I can spend a lot of time tucking in. She often sleeps with a braid in her hair, so that she doesn't have tangles in the morning. She can choose what I'm going to do with her hair.
Favorite hair accessory
The hair accessories that I really like at Maela are the models "Pippa", "Olivia", "Luna", "Lexi" and "Fay". A side tuft works perfectly with a hair clip, so that the shorter hairs don't slip out of her ponytail/bun. I think that's ideal! I also have the hair clips I have for Maela in a mini version for Louva. In the weekend when we have a little more time, I love to make extra work of it. I really like it when they both wear the same hair clip. Too cute! The hair clips complete it with the outfit they are wearing!
I also secretly wear hair accessories from Your Little Miss. Especially the hair accessories of the models "Daisy" and "Charlie" are my favorites.
Good quality
Since Maela was 1,5 years old I have been a huge fan of Your Little Miss and I still have those hair clips. The hair clips and hair ties are of really good quality and therefore last a very long time. You have a lot of choice and the price is also very nice.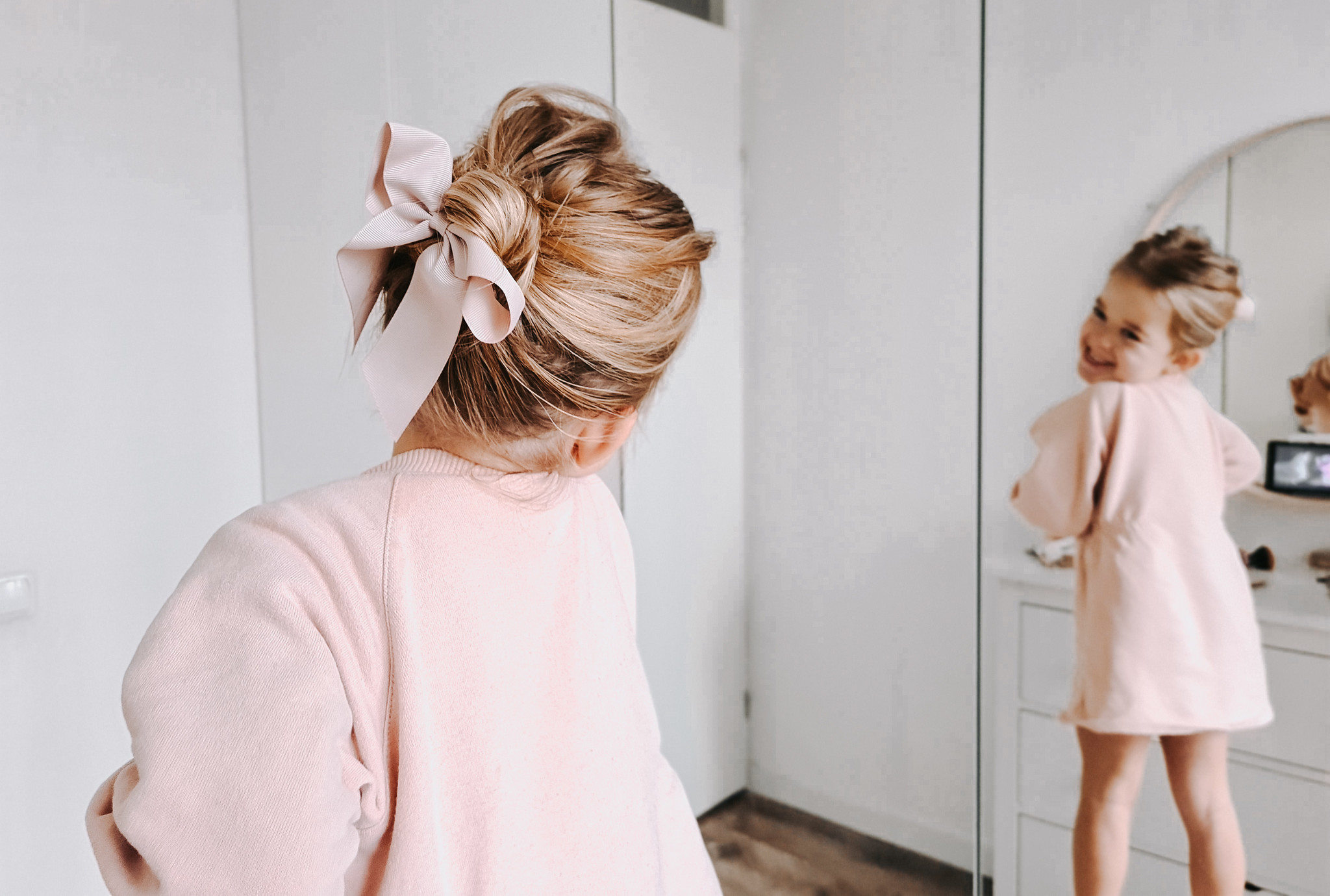 Love,
Daniëlle
Instagram: @daan.maelou